2013 Tour of Beijing Stage 3 Results
Submitted by admin on Sun, 10/13/2013 - 08:49

Follow cyclingfans on Twitter and never miss a race. Cyclingfans.com: The #1 destination on the internet for live race coverage.
- This page lists 2013 Tour of Beijing results for Stage 3

- Stage 3 (Yanqing to Qiandiajian (176 km)) -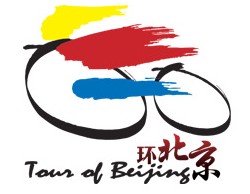 Nacer Bouhanni (FDJ) won Stage 3, his second consecutive stage victory. Bouhanni remains race leader.
| | | | | |
| --- | --- | --- | --- | --- |
| Rank | Name | Nationality | Team | Result |
| 1 | Nacer BOUHANNI | FRA | FDJ | 4:08:15 |
| 2 | Michael MATTHEWS | AUS | OGE | +0 |
| 3 | Alexey TSATEVITCH | RUS | KAT | +0 |
| 4 | Elia VIVIANI | ITA | CAN | +0 |
| 5 | Martin KOHLER | SUI | BMC | +0 |
| 6 | Borut BOZIC | SLO | AST | +0 |
| 7 | Tosh VAN DER SANDE | BEL | LTB | +0 |
| 8 | Jesus HERRADA LOPEZ | ESP | MOV | +0 |
| 9 | Romain BARDET | FRA | ALM | +0 |
| 10 | Matti BRESCHEL | DEN | TST | +0 |
| 11 | Tony MARTIN | GER | OPQ | +0 |
| 12 | Garikoitz BRAVO OIARBIDE | ESP | EUS | +0 |
| 13 | Mathew HAYMAN | AUS | SKY | +0 |
| 14 | Jan POLANC | SLO | LAM | +0 |
| 15 | Alessandro PETACCHI | ITA | OPQ | +0 |
| 16 | Moreno HOFLAND | NED | BEL | +0 |
| 17 | Vladimir GUSEV | RUS | KAT | +0 |
| 18 | Maurits LAMMERTINK | NED | VCD | +0 |
| 19 | Tobias LUDVIGSSON | SWE | ARG | +0 |
| 20 | Rui Alberto FARIA DA COSTA | POR | MOV | +0 |
| 21 | Jan BAKELANTS | BEL | RLT | +0 |
| 22 | Marcus BURGHARDT | GER | BMC | +0 |
| 23 | Dominik NERZ | GER | BMC | +0 |
| 24 | Simone PONZI | ITA | AST | +0 |
| 25 | Daniel MARTIN | IRL | GRS | +0 |
| 26 | Michael ROGERS | AUS | TST | +0 |
| 27 | Jack BAUER | NZL | GRS | +0 |
| 28 | Thomas PETERSON | USA | ARG | +0 |
| 29 | Nikolas MAES | BEL | OPQ | +0 |
| 30 | Mikel LANDA MEANA | ESP | EUS | +0 |
| 31 | Paul MARTENS | GER | BEL | +0 |
| 32 | Carlos Alberto BETANCUR GOMEZ | COL | ALM | +0 |
| 33 | Nelson Filipe SANTOS SIMOES OLIVEIRA | POR | RLT | +0 |
| 34 | Cédric PINEAU | FRA | FDJ | +0 |
| 35 | Wilco KELDERMAN | NED | BEL | +0 |
| 36 | Robert GESINK | NED | BEL | +0 |
| 37 | George BENNETT | NZL | RLT | +0 |
| 38 | Janez BRAJKOVIC | SLO | AST | +0 |
| 39 | Maxime BOUET | FRA | ALM | +0 |
| 40 | Joseph Lloyd DOMBROWSKI | USA | SKY | +0 |
| 41 | Benat INTXAUSTI ELORRIAGA | ESP | MOV | +0 |
| 42 | Ricardo GARCIA AMBROA | ESP | EUS | +0 |
| 43 | Mathias FRANK | SUI | BMC | +0 |
| 44 | Cameron MEYER | AUS | OGE | +0 |
| 45 | Juan Antonio FLECHA GIANNONI | ESP | VCD | +0 |
| 46 | Matthew BUSCHE | USA | RLT | +0 |
| 47 | Ryota NISHIZONO | JPN | CSS | +0 |
| 48 | David LOPEZ GARCIA | ESP | SKY | +0 |
| 49 | Giovanni VISCONTI | ITA | MOV | +0 |
| 50 | Luke DURBRIDGE | AUS | OGE | +0 |
| 51 | Marco PINOTTI | ITA | BMC | +0 |
| 52 | Bob JUNGELS | LUX | RLT | +0 |
| 53 | Ivan BASSO | ITA | CAN | +0 |
| 54 | Johan LE BON | FRA | FDJ | +0 |
| 55 | Carlos VERONA QUINTANILLA | ESP | OPQ | +0 |
| 56 | Evan HUFFMAN | USA | AST | +0 |
| 57 | Francesco GAVAZZI | ITA | AST | +0 |
| 58 | Daniele RATTO | ITA | CAN | +0 |
| 59 | Zdenek STYBAR | CZE | OPQ | +14 |
| 60 | Michal GOLAS | POL | OPQ | +37 |
| 61 | Juan Jose OROZ UGALDE | ESP | EUS | +43 |
| 62 | Chan Jae JANG | KOR | CSS | +43 |
| 63 | Rory SUTHERLAND | AUS | TST | +43 |
| 64 | Chris BUTLER | USA | CSS | +43 |
| 65 | Adam HANSEN | AUS | LTB | +43 |
| 66 | Lawrence WARBASSE | USA | BMC | +43 |
| 67 | Cheng JI | CHN | ARG | +43 |
| 68 | Wesley SULZBERGER | AUS | OGE | +43 |
| 69 | Jussi VEIKKANEN | FIN | FDJ | +43 |
| 70 | Andrey AMADOR BAKKAZAKOVA | CRC | MOV | +43 |
| 71 | Steele VON HOFF | AUS | GRS | +43 |
| 72 | Fabian WEGMANN | GER | GRS | +43 |
| 73 | Mitchell DOCKER | AUS | OGE | +43 |
| 74 | Yauheni HUTAROVICH | BLR | ALM | +43 |
| 75 | Valerio AGNOLI | ITA | AST | +43 |
| 76 | Dmitry KOZONTCHUK | RUS | KAT | +43 |
| 77 | Wouter MOL | NED | VCD | +43 |
| 78 | Tiziano DALL'ANTONIA | ITA | CAN | +43 |
| 79 | Damiano CARUSO | ITA | CAN | +43 |
| 80 | Michel KOCH | GER | CAN | +43 |
| 81 | Petr IGNATENKO | RUS | KAT | +43 |
| 82 | Stijn VANDENBERGH | BEL | OPQ | +43 |
| 83 | Stephen CUMMINGS | GBR | BMC | +43 |
| 84 | Luka MEZGEC | SLO | ARG | +43 |
| 85 | Hayden ROULSTON | NZL | RLT | +43 |
| 86 | Thomas LEEZER | NED | BEL | +43 |
| 87 | Cameron WURF | AUS | CAN | +43 |
| 88 | Pim LIGTHART | NED | VCD | +43 |
| 89 | Jean-Christophe PERAUD | FRA | ALM | +43 |
| 90 | Christophe RIBLON | FRA | ALM | +43 |
| 91 | Joshua EDMONDSON | GBR | SKY | +43 |
| 92 | Jos VAN EMDEN | NED | BEL | +43 |
| 93 | Roberto FERRARI | ITA | LAM | +43 |
| 94 | Marc GOOS | NED | BEL | +43 |
| 95 | Matteo BONO | ITA | LAM | +43 |
| 96 | Albert TIMMER | NED | ARG | +43 |
| 97 | Ruslan TLEUBAYEV | KAZ | AST | +54 |
| 98 | Matt BRAMMEIER | IRL | CSS | +54 |
| 99 | Nick NUYENS | BEL | GRS | +1:14 |
| 100 | Rinaldo NOCENTINI | ITA | ALM | +2:59 |
| 101 | Willem WAUTERS | BEL | VCD | +2:59 |
| 102 | Christian MEIER | CAN | OGE | +2:59 |
| 103 | José Ivan GUTIERREZ PALACIOS | ESP | MOV | +2:59 |
| 104 | Enrique SANZ | ESP | MOV | +2:59 |
| 105 | Evgeny PETROV | RUS | TST | +3:33 |
| 106 | Mikhail IGNATYEV | RUS | KAT | +5:20 |
| 107 | Nathan HAAS | AUS | GRS | +5:20 |
| 108 | Dominique ROLLIN | CAN | FDJ | +5:20 |
| 109 | Dennis VAN WINDEN | NED | BEL | +7:39 |
| 110 | Jens MOURIS | NED | OGE | +7:39 |
| 111 | Manuele BOARO | ITA | TST | +7:39 |
| 112 | Jérémy ROY | FRA | FDJ | +12:06 |
| 113 | Anthony ROUX | FRA | FDJ | +12:06 |
| 114 | Arnaud COURTEILLE | FRA | FDJ | +12:06 |
| 115 | Jay MCCARTHY | AUS | TST | +12:06 |
| 116 | Kenny Robert VAN HUMMEL | NED | VCD | +17:04 |
| 117 | Barry MARKUS | NED | VCD | +17:04 |
| 118 | Julien VERMOTE | BEL | OPQ | +17:04 |
| 119 | Alex DOWSETT | GBR | MOV | +17:04 |
| 120 | Richie PORTE | AUS | SKY | +17:04 |
| 121 | Bernhard EISEL | AUT | SKY | +17:04 |
| 122 | Mikel ASTARLOZA CHAURREAU | ESP | EUS | +17:04 |
| 123 | Juan Jose LOBATO DEL VALLE | ESP | EUS | +17:04 |
| 124 | Rudiger SELIG | GER | KAT | +17:04 |
| 125 | Marco HALLER | AUT | KAT | +17:04 |
| 126 | Matthias KRIZEK | AUT | CAN | +17:04 |
| 127 | Takashi MIYAZAWA | JPN | TST | +17:04 |
| 128 | Andrea PALINI | ITA | LAM | +17:04 |
| 129 | Luca WACKERMANN | ITA | LAM | +17:04 |
| 130 | Olivier KAISEN | BEL | LTB | +17:04 |
| 131 | Chad BEYER | USA | CSS | +17:04 |
| 132 | Pengda JIAO | CHN | CSS | +17:04 |
| 133 | Jonas VANGENECHTEN | BEL | LTB | +17:04 |
| 134 | Gang XU | CHN | CSS | +17:04 |
| 135 | Arman KAMYSHEV | KAZ | AST | +17:04 |
| 136 | Massimo GRAZIATO | ITA | LAM | +17:04 |
| 137 | Danilo HONDO | GER | RLT | +17:04 |
| 138 | Ian BOSWELL | USA | SKY | +17:04 |
| 139 | Jacob RATHE | USA | GRS | +17:04 |
| 140 | Tom VEELERS | NED | ARG | +17:04 |
| 141 | Jonas AHLSTRAND | SWE | ARG | +17:04 |
| 142 | Maarten NEYENS | BEL | LTB | +17:04 |
| 143 | Yan Dong XING | CHN | ARG | +17:04 |
| 144 | Sander CORDEEL | BEL | LTB | +17:04 |
| DNF | Biel KADRI | FRA | ALM | |
| DNF | Pablo URTASUN PEREZ | ESP | EUS | |
| DNF | Gorka VERDUGO MARCOTEGUI | ESP | EUS | |
| DNF | Davide CIMOLAI | ITA | LAM | |
| DNF | Michael HEPBURN | AUS | OGE | |
| DNF | Thomas DE GENDT | BEL | VCD | |
| DNF | Biao LIU | CHN | CSS | |
| DNS | Thor HUSHOVD | NOR | BMC | |
General Classification after Stage 3

| | | | | |
| --- | --- | --- | --- | --- |
| Rank | Name | Nationality | Team | Result |
| 1 | Nacer BOUHANNI | France | FDJ | 13:28:18 |
| 2 | Michael MATTHEWS | Australia | OGE | +11 |
| 3 | Maxime BOUET | France | ALM | +11 |
| 4 | Alexey TSATEVITCH | Russia | KAT | +16 |
| 5 | Nikolas MAES | Belgium | OPQ | +16 |
| 6 | Matti BRESCHEL | Denmark | TST | +18 |
| 7 | Rui Alberto FARIA DA COSTA | Portugal | MOV | +19 |
| 8 | Benat INTXAUSTI ELORRIAGA | Spain | MOV | +19 |
| 9 | Ryota NISHIZONO | Japan | CSS | +19 |
| 10 | Alessandro PETACCHI | Italy | OPQ | +20 |
| 11 | Elia VIVIANI | Italy | CAN | +20 |
| 12 | Jesus HERRADA LOPEZ | Spain | MOV | +20 |
| 13 | Garikoitz BRAVO OIARBIDE | Spain | EUS | +20 |
| 14 | Moreno HOFLAND | Netherlands | BEL | +20 |
| 15 | Mathew HAYMAN | Australia | SKY | +20 |
| 16 | Romain BARDET | France | ALM | +20 |
| 17 | Vladimir GUSEV | Russia | KAT | +20 |
| 18 | Jan POLANC | Slovenia | LAM | +20 |
| 19 | Dominik NERZ | Germany | BMC | +20 |
| 20 | Michael ROGERS | Australia | TST | +20 |
| 21 | Tony MARTIN | Germany | OPQ | +20 |
| 22 | Jan BAKELANTS | Belgium | RLT | +20 |
| 23 | Daniel MARTIN | Ireland | GRS | +20 |
| 24 | George BENNETT | New Zealand | RLT | +20 |
| 25 | Nelson Filipe SANTOS SIMOES OLIVEIRA | Portugal | RLT | +20 |
| 26 | Marcus BURGHARDT | Germany | BMC | +20 |
| 27 | David LOPEZ GARCIA | Spain | SKY | +20 |
| 28 | Robert GESINK | Netherlands | BEL | +20 |
| 29 | Janez BRAJKOVIC | Slovenia | AST | +20 |
| 30 | Carlos Alberto BETANCUR GOMEZ | Colombia | ALM | +20 |
| 31 | Tosh VAN DER SANDE | Belgium | LTB | +20 |
| 32 | Maurits LAMMERTINK | Netherlands | VCD | +20 |
| 33 | Martin KOHLER | Switzerland | BMC | +20 |
| 34 | Wilco KELDERMAN | Netherlands | BEL | +20 |
| 35 | Paul MARTENS | Germany | BEL | +20 |
| 36 | Mikel LANDA MEANA | Spain | EUS | +20 |
| 37 | Juan Antonio FLECHA GIANNONI | Spain | VCD | +20 |
| 38 | Mathias FRANK | Switzerland | BMC | +20 |
| 39 | Francesco GAVAZZI | Italy | AST | +20 |
| 40 | Luke DURBRIDGE | Australia | OGE | +20 |
| 41 | Jack BAUER | New Zealand | GRS | +20 |
| 42 | Cédric PINEAU | France | FDJ | +20 |
| 43 | Matthew BUSCHE | United States | RLT | +20 |
| 44 | Johan LE BON | France | FDJ | +20 |
| 45 | Ivan BASSO | Italy | CAN | +20 |
| 46 | Simone PONZI | Italy | AST | +20 |
| 47 | Tobias LUDVIGSSON | Sweden | ARG | +20 |
| 48 | Bob JUNGELS | Luxembourg | RLT | +20 |
| 49 | Thomas PETERSON | United States | ARG | +20 |
| 50 | Joseph Lloyd DOMBROWSKI | United States | SKY | +20 |
| 51 | Marco PINOTTI | Italy | BMC | +20 |
| 52 | Daniele RATTO | Italy | CAN | +20 |
| 53 | Evan HUFFMAN | United States | AST | +20 |
| 54 | Carlos VERONA QUINTANILLA | Spain | OPQ | +20 |
| 55 | Giovanni VISCONTI | Italy | MOV | +20 |
| 56 | Cameron MEYER | Australia | OGE | +20 |
| 57 | Ricardo GARCIA AMBROA | Spain | EUS | +20 |
| 58 | Zdenek STYBAR | Czech Republic | OPQ | +34 |
| 59 | Luka MEZGEC | Slovenia | ARG | +57 |
| 60 | Roberto FERRARI | Italy | LAM | +57 |
| 61 | Michal GOLAS | Poland | OPQ | +57 |
| 62 | Mitchell DOCKER | Australia | OGE | +59 |
| 63 | Adam HANSEN | Australia | LTB | +1:00 |
| 64 | Wesley SULZBERGER | Australia | OGE | +1:00 |
| 65 | Rory SUTHERLAND | Australia | TST | +1:01 |
| 66 | Marc GOOS | Netherlands | BEL | +1:02 |
| 67 | Steele VON HOFF | Australia | GRS | +1:03 |
| 68 | Yauheni HUTAROVICH | Belarus | ALM | +1:03 |
| 69 | Wouter MOL | Netherlands | VCD | +1:03 |
| 70 | Pim LIGTHART | Netherlands | VCD | +1:03 |
| 71 | Chan Jae JANG | Korea | CSS | +1:03 |
| 72 | Fabian WEGMANN | Germany | GRS | +1:03 |
| 73 | Jos VAN EMDEN | Netherlands | BEL | +1:03 |
| 74 | Cheng JI | China | ARG | +1:03 |
| 75 | Dmitry KOZONTCHUK | Russia | KAT | +1:03 |
| 76 | Christophe RIBLON | France | ALM | +1:03 |
| 77 | Jean-Christophe PERAUD | France | ALM | +1:03 |
| 78 | Chris BUTLER | United States | CSS | +1:03 |
| 79 | Juan Jose OROZ UGALDE | Spain | EUS | +1:03 |
| 80 | Thomas LEEZER | Netherlands | BEL | +1:03 |
| 81 | Andrey AMADOR BAKKAZAKOVA | Costa Rica | MOV | +1:03 |
| 82 | Lawrence WARBASSE | United States | BMC | +1:03 |
| 83 | Damiano CARUSO | Italy | CAN | +1:03 |
| 84 | Valerio AGNOLI | Italy | AST | +1:03 |
| 85 | Hayden ROULSTON | New Zealand | RLT | +1:03 |
| 86 | Tiziano DALL'ANTONIA | Italy | CAN | +1:03 |
| 87 | Michel KOCH | Germany | CAN | +1:03 |
| 88 | Jussi VEIKKANEN | Finland | FDJ | +1:03 |
| 89 | Petr IGNATENKO | Russia | KAT | +1:03 |
| 90 | Stijn VANDENBERGH | Belgium | OPQ | +1:03 |
| 91 | Cameron WURF | Australia | CAN | +1:03 |
| 92 | Joshua EDMONDSON | Great Britain | SKY | +1:03 |
| 93 | Albert TIMMER | Netherlands | ARG | +1:03 |
| 94 | Matteo BONO | Italy | LAM | +1:03 |
| 95 | Stephen CUMMINGS | Great Britain | BMC | +1:03 |
| 96 | Ruslan TLEUBAYEV | Kazakhstan | AST | +1:14 |
| 97 | Matt BRAMMEIER | Ireland | CSS | +1:14 |
| 98 | Nick NUYENS | Belgium | GRS | +1:34 |
| 99 | Willem WAUTERS | Belgium | VCD | +3:12 |
| 100 | Enrique SANZ | Spain | MOV | +3:19 |
| 101 | Christian MEIER | Canada | OGE | +3:19 |
| 102 | José Ivan GUTIERREZ PALACIOS | Spain | MOV | +3:19 |
| 103 | Rinaldo NOCENTINI | Italy | ALM | +3:19 |
| 104 | Borut BOZIC | Slovenia | AST | +3:42 |
| 105 | Evgeny PETROV | Russia | TST | +3:53 |
| 106 | Dominique ROLLIN | Canada | FDJ | +5:40 |
| 107 | Mikhail IGNATYEV | Russia | KAT | +5:40 |
| 108 | Nathan HAAS | Australia | GRS | +5:40 |
| 109 | Manuele BOARO | Italy | TST | +7:57 |
| 110 | Dennis VAN WINDEN | Netherlands | BEL | +7:59 |
| 111 | Jens MOURIS | Netherlands | OGE | +8:42 |
| 112 | Arnaud COURTEILLE | France | FDJ | +12:26 |
| 113 | Anthony ROUX | France | FDJ | +12:26 |
| 114 | Jérémy ROY | France | FDJ | +12:26 |
| 115 | Jay MCCARTHY | Australia | TST | +14:07 |
| 116 | Chad BEYER | United States | CSS | +17:19 |
| 117 | Olivier KAISEN | Belgium | LTB | +17:21 |
| 118 | Rudiger SELIG | Germany | KAT | +17:24 |
| 119 | Kenny Robert VAN HUMMEL | Netherlands | VCD | +17:24 |
| 120 | Jonas VANGENECHTEN | Belgium | LTB | +17:24 |
| 121 | Marco HALLER | Austria | KAT | +17:24 |
| 122 | Juan Jose LOBATO DEL VALLE | Spain | EUS | +17:24 |
| 123 | Danilo HONDO | Germany | RLT | +17:24 |
| 124 | Arman KAMYSHEV | Kazakhstan | AST | +17:24 |
| 125 | Tom VEELERS | Netherlands | ARG | +17:24 |
| 126 | Maarten NEYENS | Belgium | LTB | +17:24 |
| 127 | Barry MARKUS | Netherlands | VCD | +17:24 |
| 128 | Pengda JIAO | China | CSS | +17:24 |
| 129 | Matthias KRIZEK | Austria | CAN | +17:24 |
| 130 | Jonas AHLSTRAND | Sweden | ARG | +17:24 |
| 131 | Gang XU | China | CSS | +17:24 |
| 132 | Bernhard EISEL | Austria | SKY | +17:24 |
| 133 | Alex DOWSETT | Great Britain | MOV | +17:24 |
| 134 | Julien VERMOTE | Belgium | OPQ | +17:24 |
| 135 | Richie PORTE | Australia | SKY | +17:24 |
| 136 | Mikel ASTARLOZA CHAURREAU | Spain | EUS | +17:24 |
| 137 | Ian BOSWELL | United States | SKY | +17:24 |
| 138 | Luca WACKERMANN | Italy | LAM | +18:10 |
| 139 | Jacob RATHE | United States | GRS | +18:16 |
| 140 | Takashi MIYAZAWA | Japan | TST | +18:16 |
| 141 | Yan Dong XING | China | ARG | +18:41 |
| 142 | Massimo GRAZIATO | Italy | LAM | +19:27 |
| 143 | Andrea PALINI | Italy | LAM | +21:30 |
| 144 | Sander CORDEEL | Belgium | LTB | +21:38 |