USA Cycling Professional Road Race Championship Photos
Submitted by admin on Mon, 08/31/2009 - 01:46
This is the race for the Stars and Stripes jersey. Low resolution photos below were sent in during the race via cell phone by Barbara Greene.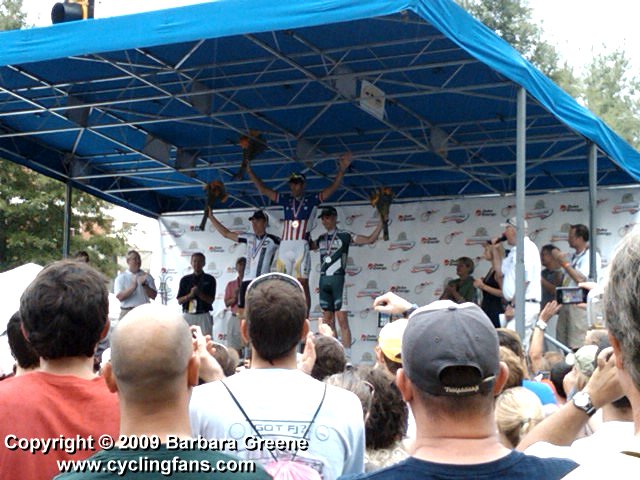 Winner George Hincapie on the podium with Jeff Louder (third) and Andrew Bajadali (second).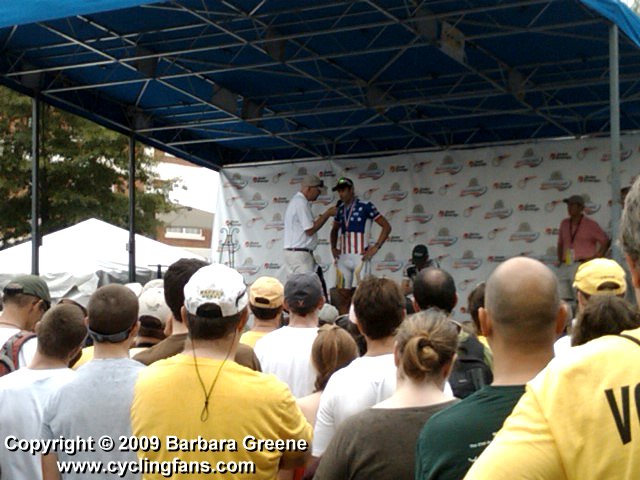 Hincapie is interviewed in front of his hometown fans.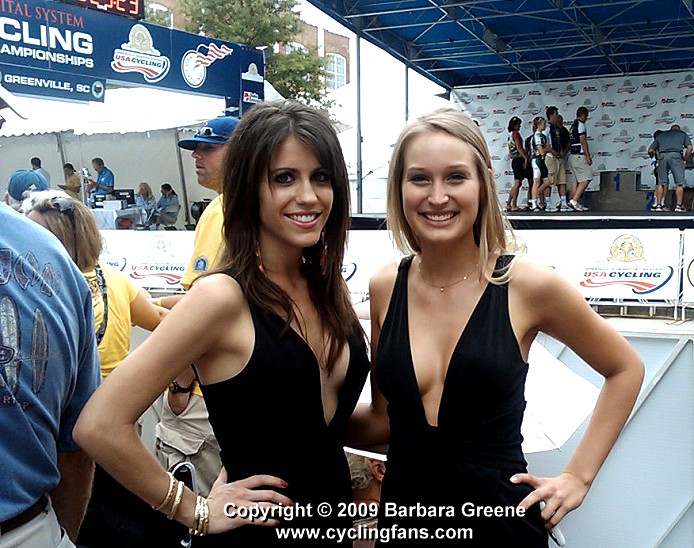 Podium girls Ashley and Rachel at the finish.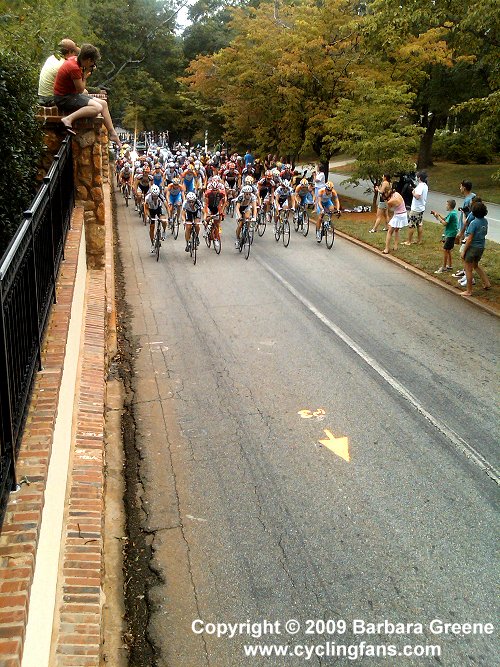 The peloton climbs.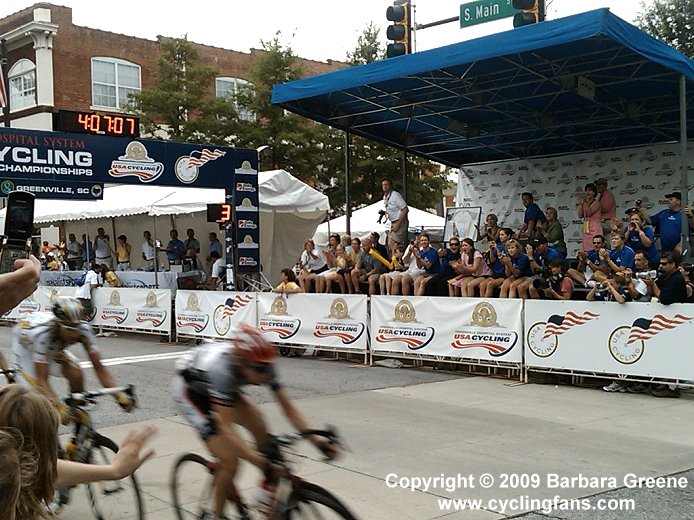 Fans cheer on the riders as they pass through the finish area on another lap.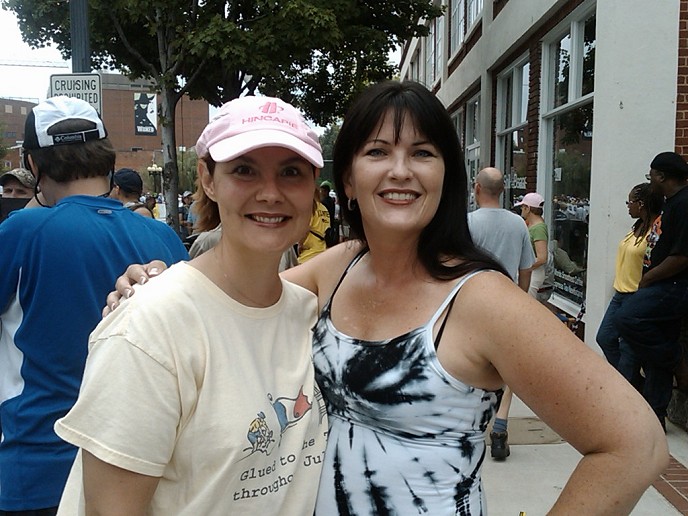 Cycling fans Anita Franklin, left, and Barbara Greene. Anita posted photos and provided
excellent commentary via Twitter and Barbara sent photos via cell phone.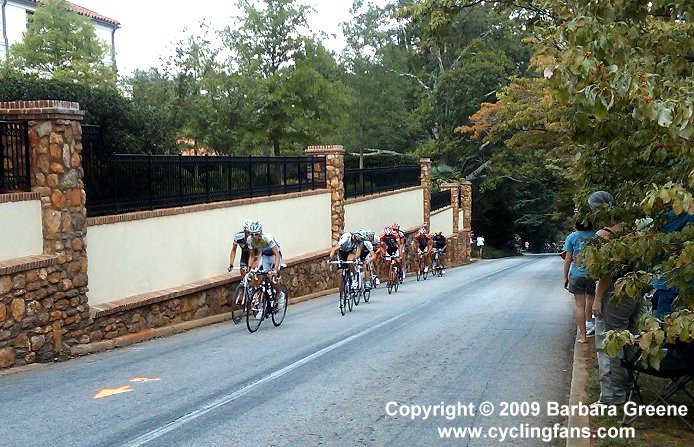 Group chasing Zabriskie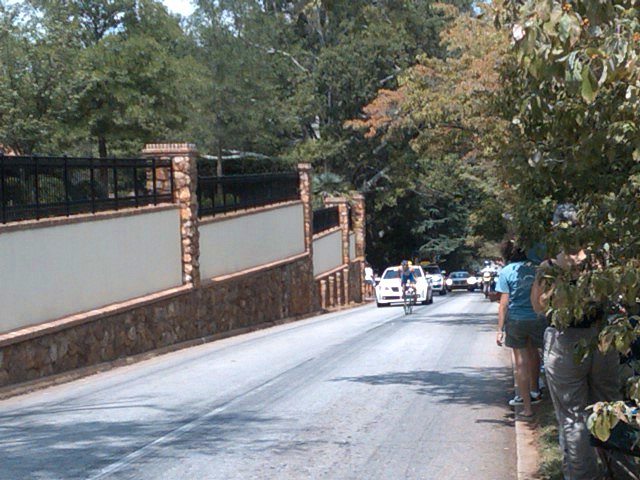 Zabriskie still out front, climbing hill on North Main.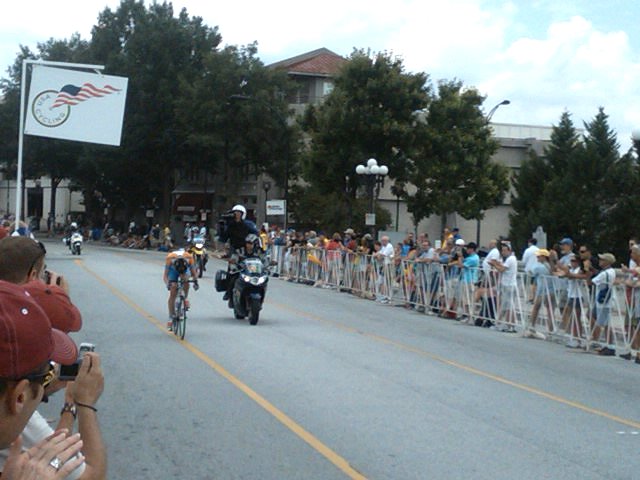 Dave Zabriskie (Garmin-Slipstream) early breakaway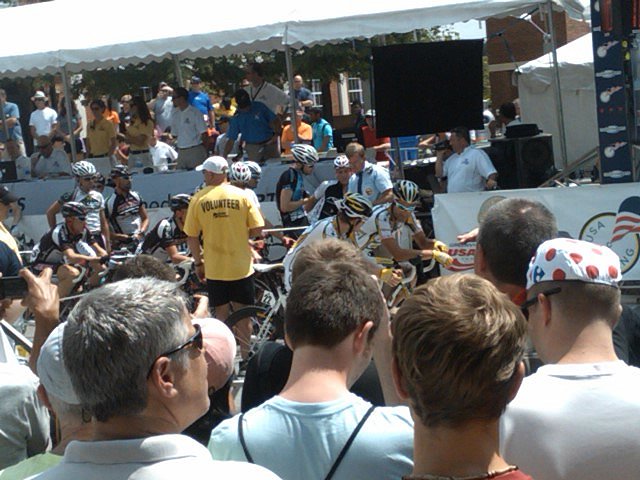 Riders on the start line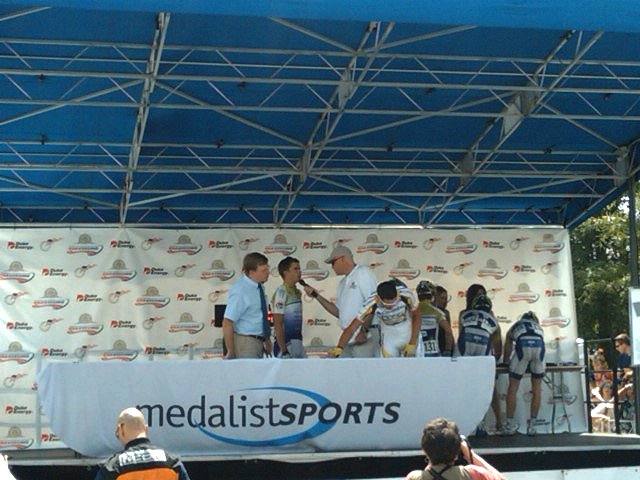 George Hincapie signs in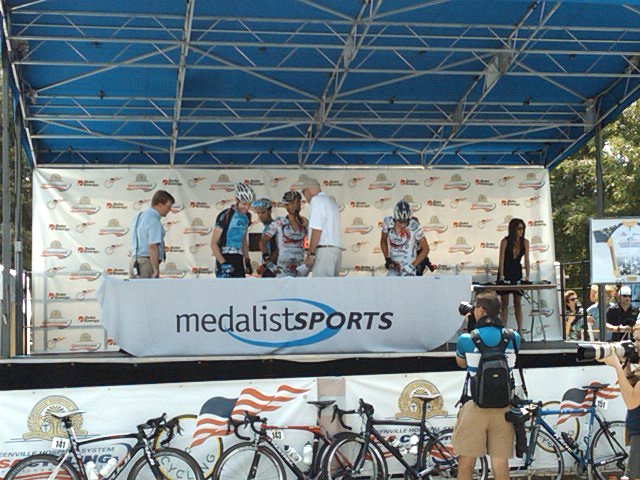 Rock Racing riders sign in and are interviewed.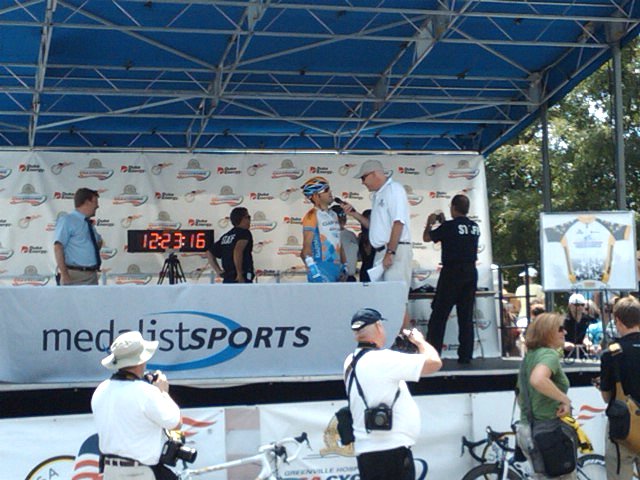 A Garmin-Slipstream rider is interviewed before the start.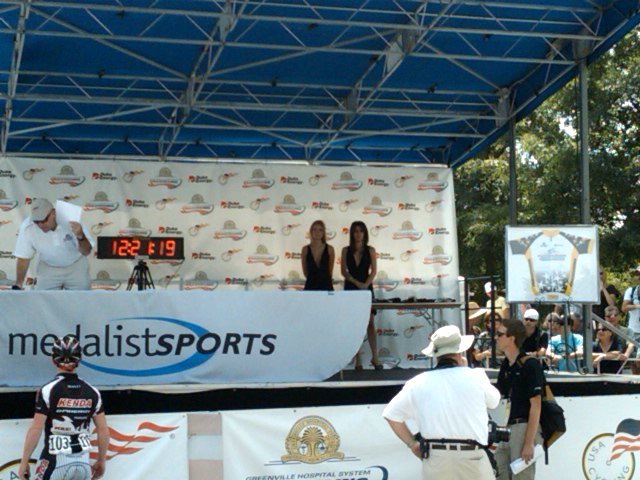 Podium