2013 Cyclocross Centrumcross van Surhuisterveen LIVE
Submitted by admin on Thu, 01/03/2013 - 07:02

Follow cyclingfans on Twitter and never miss a race. Cyclingfans.com: The #1 destination on the internet for live race coverage.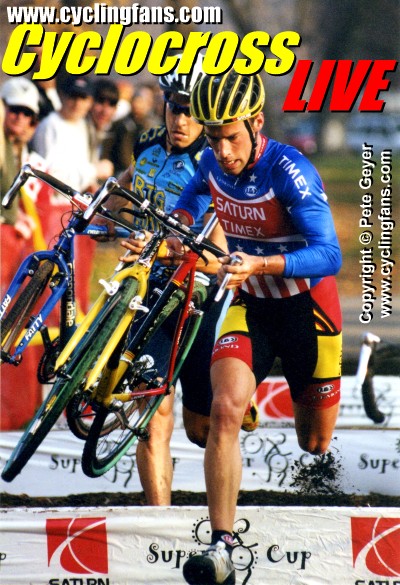 Copyright © Pete Geyer/www.cyclingfans.com
- LIVE video here.
- Next update as live video coverage gets underway.
- Live coverage is announced for both the Women's and Men's races Thursday. Marianne Vos and Lars Boom are considered the big favorites according to the official website. The Women's race gets underway at 1:00pm CET (7:00am U.S. Eastern) followed by the Elite Men's race which begins at 2:30pm CET (8:30am U.S. Eastern).
- The 2013 Internationale Centrumcross van Surhuisterveen (Netherlands) is Thursday, January 3. There will be live streams. Official website here (auto-translated) -
Live streaming video: 1:00pm CET (7:00am U.S. Eastern)
(Women's race at 1pm CET, Men's race at 2:30pm CET)


LIVE video streaming
LIVE video
(1:00pm CET (7:00am U.S. Eastern))
Alternative