2013 Volta a Catalunya Stage 3 Results
Submitted by admin on Wed, 03/20/2013 - 11:19

Follow cyclingfans on Twitter and never miss a race. Cyclingfans.com: The #1 destination on the internet for live race coverage.
- This page lists 2013 Volta a Catalunya results for Stage 3

- Stage 3 (Vidreres to Vallter 2000 (180.1 km)) -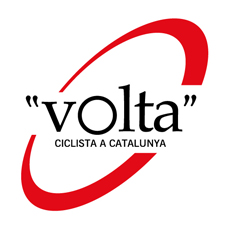 Nairo Quintana of Colombia won Stage 3 ahead of teammate Alejandro Valverde and Joaquin Rodriguez. Valverde is new race leader.
| | | | | |
| --- | --- | --- | --- | --- |
| Rank | Name | Nationality | Team | Result |
| 1 | Nairo Alexander QUINTANA ROJAS | COL | MOV | 5:01:20 |
| 2 | Alejandro VALVERDE BELMONTE | ESP | MOV | +6 |
| 3 | Joaquin RODRIGUEZ OLIVER | ESP | KAT | +6 |
| 4 | Bradley WIGGINS | GBR | SKY | +6 |
| 5 | Thibaut PINOT | FRA | FDJ | +9 |
| 6 | Peter STETINA | USA | GRS | +9 |
| 7 | Michele SCARPONI | ITA | LAM | +9 |
| 8 | Przemyslaw NIEMIEC | POL | LAM | +9 |
| 9 | Rigoberto URAN URAN | COL | SKY | +9 |
| 10 | Domenico POZZOVIVO | ITA | ALM | +21 |
| 11 | Daniel NAVARRO GARCIA | ESP | COF | +25 |
| 12 | Thomas DANIELSON | USA | GRS | +25 |
| 13 | Jakob FUGLSANG | DEN | AST | +25 |
| 14 | Igor ANTON HERNANDEZ | ESP | EUS | +27 |
| 15 | Simon SPILAK | SLO | KAT | +27 |
| 16 | Egor SILIN | RUS | AST | +30 |
| 17 | Jurgen VAN DEN BROECK | BEL | LTB | +32 |
| 18 | Robert GESINK | NED | BLA | +32 |
| 19 | Daniel MARTIN | IRL | GRS | +32 |
| 20 | George BENNETT | NZL | RLT | +32 |
| 21 | Steve MORABITO | SUI | BMC | +32 |
| 22 | David LOPEZ GARCIA | ESP | SKY | +32 |
| 23 | Mikel NIEVE ITURALDE | ESP | EUS | +32 |
| 24 | Daniel MORENO FERNANDEZ | ESP | KAT | +32 |
| 25 | Fabio ARU | ITA | AST | +32 |
| 26 | Kristijan DURASEK | CRO | LAM | +32 |
| 27 | Matthew BUSCHE | USA | RLT | +41 |
| 28 | Tiago MACHADO | POR | RLT | +41 |
| 29 | Giampaolo CARUSO | ITA | KAT | +45 |
| 30 | Carlos Alberto BETANCUR GOMEZ | COL | ALM | +59 |
| 31 | José HERRADA LOPEZ | ESP | MOV | +59 |
| 32 | Yohan BAGOT | FRA | COF | +1:04 |
| 33 | Marcos GARCIA | ESP | CJR | +1:12 |
| 34 | Ivan SANTAROMITA | ITA | BMC | +1:12 |
| 35 | Cameron WURF | AUS | CAN | +1:12 |
| 36 | Rinaldo NOCENTINI | ITA | ALM | +1:20 |
| 37 | Fabrice JEANDESBOZ | FRA | SOJ | +1:20 |
| 38 | Haimar ZUBELDIA AGIRRE | ESP | RLT | +1:20 |
| 39 | Robert KISERLOVSKI | CRO | RLT | +1:20 |
| 40 | Mikel ASTARLOZA CHAURREAU | ESP | EUS | +1:25 |
| 41 | Chris Anker SÖRENSEN | DEN | TST | +1:31 |
| 42 | Christophe LE MEVEL | FRA | COF | +1:35 |
| 43 | Danail ANDONOV PETROV | BUL | CJR | +1:55 |
| 44 | Steven KRUIJSWIJK | NED | BLA | +2:01 |
| 45 | Alberto LOSADA ALGUACIL | ESP | KAT | +2:01 |
| 46 | Stephen CUMMINGS | GBR | BMC | +2:01 |
| 47 | Laurens TEN DAM | NED | BLA | +2:01 |
| 48 | Mikel LANDA MEANA | ESP | EUS | +2:01 |
| 49 | Cristiano SALERNO | ITA | CAN | +2:11 |
| 50 | Ryder HESJEDAL | CAN | GRS | +2:11 |
| 51 | David ZABRISKIE | USA | GRS | +2:11 |
| 52 | Dries DEVENYNS | BEL | OPQ | +2:11 |
| 53 | Evgeny PETROV | RUS | TST | +2:19 |
| 54 | David ARROYO DURAN | ESP | CJR | +2:26 |
| 55 | Denis MENCHOV | RUS | KAT | +2:26 |
| 56 | Mikael CHEREL | FRA | ALM | +2:34 |
| 57 | Arnold JEANNESSON | FRA | FDJ | +2:38 |
| 58 | Nicolas ROCHE | IRL | TST | +2:41 |
| 59 | Andrey KASHECHKIN | KAZ | AST | +2:47 |
| 60 | Amets TXURRUKA | ESP | CJR | +2:47 |
| 61 | Thomas DE GENDT | BEL | VCD | +2:59 |
| 62 | Thomas ROHREGGER | AUT | RLT | +3:28 |
| 63 | Yury TROFIMOV | RUS | KAT | +3:28 |
| 64 | Nicolas EDET | FRA | COF | +3:28 |
| 65 | Maxime MEDEREL | FRA | SOJ | +3:28 |
| 66 | Tim WELLENS | BEL | LTB | +3:28 |
| 67 | Dario CATALDO | ITA | SKY | +3:37 |
| 68 | Georg PREIDLER | AUT | ARG | +3:53 |
| 69 | Carlos VERONA QUINTANILLA | ESP | OPQ | +3:55 |
| 70 | José RUJANO GUILLEN | VEN | VCD | +4:30 |
| 71 | Simone STORTONI | ITA | LAM | +4:30 |
| 72 | Serge PAUWELS | BEL | OPQ | +4:30 |
| 73 | Oliver ZAUGG | SUI | TST | +4:30 |
| 74 | Mads CHRISTENSEN | DEN | TST | +4:52 |
| 75 | Luis Angel MATE MARDONES | ESP | COF | +4:52 |
| 76 | Gianluca BRAMBILLA | ITA | OPQ | +4:54 |
| 77 | Ivan VELASCO MURILLO | ESP | CJR | +4:56 |
| 78 | Peter KENNAUGH | GBR | SKY | +5:09 |
| 79 | Cédric PINEAU | FRA | FDJ | +5:09 |
| 80 | Eros CAPECCHI | ITA | MOV | +5:11 |
| 81 | Kenny ELISSONDE | FRA | FDJ | +5:47 |
| 82 | Ruben PLAZA MOLINA | ESP | MOV | +6:00 |
| 83 | Brice FEILLU | FRA | SOJ | +6:03 |
| 84 | Tristan VALENTIN | FRA | COF | +6:05 |
| 85 | Francis DE GREEF | BEL | LTB | +6:17 |
| 86 | Juan Jose OROZ UGALDE | ESP | EUS | +6:17 |
| 87 | Matthew LLOYD | AUS | LAM | +6:17 |
| 88 | Wesley SULZBERGER | AUS | OGE | +6:17 |
| 89 | Martijn KEIZER | NED | VCD | +6:17 |
| 90 | Guillaume BONNAFOND | FRA | ALM | +6:17 |
| 91 | Rudy MOLARD | FRA | COF | +6:37 |
| 92 | Brian VANDBORG | DEN | CAN | +6:37 |
| 93 | Daniele RATTO | ITA | CAN | +7:03 |
| 94 | Rafael VALLS FERRI | ESP | VCD | +7:03 |
| 95 | Marcus BURGHARDT | GER | BMC | +7:43 |
| 96 | Ricardo MESTRE | POR | EUS | +7:43 |
| 97 | Brian BULGAC | NED | LTB | +7:59 |
| 98 | Jurgen VAN DE WALLE | BEL | LTB | +8:01 |
| 99 | Vladimir KARPETS | RUS | MOV | +8:45 |
| 100 | Benoît VAUGRENARD | FRA | FDJ | +9:34 |
| 101 | Rob RUIJGH | NED | VCD | +9:40 |
| 102 | Valerio AGNOLI | ITA | AST | +9:43 |
| 103 | Joshua EDMONDSON | GBR | SKY | +9:45 |
| 104 | Karol DOMAGALSKI | POL | CJR | +9:45 |
| 105 | Laurent PICHON | FRA | FDJ | +10:34 |
| 106 | Julien SIMON | FRA | SOJ | +10:34 |
| 107 | Nicki SÖRENSEN | DEN | TST | +10:34 |
| 108 | Christian MEIER | CAN | OGE | +10:34 |
| 109 | Simon GERRANS | AUS | OGE | +10:34 |
| 110 | Christophe LABORIE | FRA | SOJ | +10:34 |
| 111 | Federico CANUTI | ITA | CAN | +10:34 |
| 112 | Rafal MAJKA | POL | TST | +10:34 |
| 113 | Lawrence WARBASSE | USA | BMC | +10:34 |
| 114 | Maciej PATERSKI | POL | CAN | +10:34 |
| 115 | Michal GOLAS | POL | OPQ | +10:34 |
| 116 | Nelson Filipe SANTOS SIMOES OLIVEIRA | POR | RLT | +10:34 |
| 117 | Danilo WYSS | SUI | BMC | +10:34 |
| 118 | Thomas PETERSON | USA | ARG | +10:34 |
| 119 | Manuele MORI | ITA | LAM | +10:48 |
| 120 | Francois PARISIEN | CAN | ARG | +13:34 |
| 121 | Albert TIMMER | NED | ARG | +13:34 |
| 122 | Michel KREDER | NED | GRS | +13:34 |
| 123 | Lucas Sebastian HAEDO | ARG | CAN | +13:34 |
| 124 | Yannick EIJSSEN | BEL | BMC | +14:29 |
| 125 | Martin KOHLER | SUI | BMC | +14:32 |
| 126 | Stef CLEMENT | NED | BLA | +14:36 |
| 127 | Julien BERARD | FRA | ALM | +14:36 |
| 128 | Olivier KAISEN | BEL | LTB | +14:36 |
| 129 | Francesco GAVAZZI | ITA | AST | +14:36 |
| 130 | Gianni MEERSMAN | BEL | OPQ | +14:36 |
| 131 | Julien VERMOTE | BEL | OPQ | +14:36 |
| 132 | Tiziano DALL'ANTONIA | ITA | CAN | +14:36 |
| 133 | Sam BEWLEY | NZL | OGE | +14:36 |
| 134 | Laurent MANGEL | FRA | FDJ | +14:36 |
| 135 | Koldo FERNANDEZ | ESP | GRS | +14:36 |
| 136 | Jérémie GALLAND | FRA | SOJ | +14:36 |
| 137 | Imanol ERVITI | ESP | MOV | +14:36 |
| 138 | Sylvester SZMYD | POL | MOV | +14:36 |
| 139 | Christian KNEES | GER | SKY | +14:36 |
| 140 | Brett LANCASTER | AUS | OGE | +14:36 |
| 141 | Dmitry KOZONTCHUK | RUS | KAT | +14:36 |
| 142 | Tarik CHAOUFI | MAR | EUS | +14:36 |
| 143 | Danny PATE | USA | SKY | +14:36 |
| 144 | Manuel Antonio Leal CARDOSO | POR | CJR | +14:36 |
| 145 | Thomas DAMUSEAU | FRA | ARG | +14:36 |
| 146 | Biel KADRI | FRA | ALM | +14:36 |
| 147 | Samuel DUMOULIN | FRA | ALM | +14:36 |
| 148 | Andrew FENN | GBR | OPQ | +14:36 |
| 149 | Stéphane POULHIES | FRA | COF | +14:36 |
| 150 | Maurits LAMMERTINK | NED | VCD | +14:36 |
| 151 | Willem WAUTERS | BEL | VCD | +14:36 |
| 152 | Pim LIGTHART | NED | VCD | +14:36 |
| 153 | Patrick GRETSCH | GER | ARG | +14:36 |
| 154 | Jean Marc MARINO | FRA | SOJ | +14:36 |
| 155 | Antonio PIEDRA PEREZ | ESP | CJR | +14:36 |
| 156 | Jean-Lou PAIANI | FRA | SOJ | +14:47 |
| 157 | Karsten KROON | NED | TST | +14:47 |
| 158 | Alexsandr DYACHENKO | KAZ | AST | +14:47 |
| 159 | William CLARKE | AUS | ARG | +14:47 |
| 160 | Robert WAGNER | GER | BLA | +16:54 |
| 161 | Jon ABERASTURI IZAGA | ESP | EUS | +16:54 |
| 162 | Travis MEYER | AUS | OGE | +18:19 |
| 163 | Moreno HOFLAND | NED | BLA | +19:15 |
| 164 | Jonas AHLSTRAND | SWE | ARG | +20:52 |
| 165 | Andrea GUARDINI | ITA | AST | +21:02 |
| 166 | Jetse BOL | NED | BLA | +22:05 |
| 167 | Jack BOBRIDGE | AUS | BLA | +22:05 |
| DNF | Sandy CASAR | FRA | FDJ | |
| DNF | Christian VANDEVELDE | USA | GRS | |
| DNF | Maximiliano Ariel RICHEZE | ARG | LAM | |
| DNF | Joost VAN LEIJEN | NED | LTB | |
| DNS | Allan DAVIS | AUS | OGE | |
General Classification after Stage 3

| | | | | |
| --- | --- | --- | --- | --- |
| Rank | Name | Nationality | Team | Result |
| 1 | Alejandro VALVERDE BELMONTE | Spain | MOV | 12:45:22 |
| 2 | Joaquin RODRIGUEZ OLIVER | Spain | KAT | +6 |
| 3 | Bradley WIGGINS | Great Britain | SKY | +10 |
| 4 | Michele SCARPONI | Italy | LAM | +13 |
| 5 | Przemyslaw NIEMIEC | Poland | LAM | +13 |
| 6 | Nairo Alexander QUINTANA ROJAS | Colombia | MOV | +22 |
| 7 | Robert GESINK | Netherlands | BLA | +36 |
| 8 | David LOPEZ GARCIA | Spain | SKY | +36 |
| 9 | Daniel MARTIN | Ireland | GRS | +36 |
| 10 | Peter STETINA | United States | GRS | +41 |
| 11 | Rigoberto URAN URAN | Colombia | SKY | +41 |
| 12 | Thibaut PINOT | France | FDJ | +41 |
| 13 | Domenico POZZOVIVO | Italy | ALM | +53 |
| 14 | Jakob FUGLSANG | Denmark | AST | +57 |
| 15 | Daniel NAVARRO GARCIA | Spain | COF | +57 |
| 16 | Thomas DANIELSON | United States | GRS | +57 |
| 17 | Igor ANTON HERNANDEZ | Spain | EUS | +59 |
| 18 | Simon SPILAK | Slovenia | KAT | +59 |
| 19 | Egor SILIN | Russia | AST | +1:02 |
| 20 | José HERRADA LOPEZ | Spain | MOV | +1:03 |
| 21 | Jurgen VAN DEN BROECK | Belgium | LTB | +1:04 |
| 22 | George BENNETT | New Zealand | RLT | +1:04 |
| 23 | Steve MORABITO | Switzerland | BMC | +1:04 |
| 24 | Mikel NIEVE ITURALDE | Spain | EUS | +1:04 |
| 25 | Daniel MORENO FERNANDEZ | Spain | KAT | +1:04 |
| 26 | Kristijan DURASEK | Croatia | LAM | +1:04 |
| 27 | Fabio ARU | Italy | AST | +1:04 |
| 28 | Tiago MACHADO | Portugal | RLT | +1:13 |
| 29 | Matthew BUSCHE | United States | RLT | +1:13 |
| 30 | Giampaolo CARUSO | Italy | KAT | +1:17 |
| 31 | Carlos Alberto BETANCUR GOMEZ | Colombia | ALM | +1:31 |
| 32 | Yohan BAGOT | France | COF | +1:36 |
| 33 | Ivan SANTAROMITA | Italy | BMC | +1:44 |
| 34 | Cameron WURF | Australia | CAN | +1:44 |
| 35 | Marcos GARCIA | Spain | CJR | +1:44 |
| 36 | Rinaldo NOCENTINI | Italy | ALM | +1:52 |
| 37 | Fabrice JEANDESBOZ | France | SOJ | +1:52 |
| 38 | Haimar ZUBELDIA AGIRRE | Spain | RLT | +1:52 |
| 39 | Robert KISERLOVSKI | Croatia | RLT | +1:52 |
| 40 | Mikel ASTARLOZA CHAURREAU | Spain | EUS | +1:57 |
| 41 | Chris Anker SÖRENSEN | Denmark | TST | +2:03 |
| 42 | Christophe LE MEVEL | France | COF | +2:07 |
| 43 | Danail ANDONOV PETROV | Bulgaria | CJR | +2:27 |
| 44 | Steven KRUIJSWIJK | Netherlands | BLA | +2:33 |
| 45 | Alberto LOSADA ALGUACIL | Spain | KAT | +2:33 |
| 46 | Laurens TEN DAM | Netherlands | BLA | +2:33 |
| 47 | Mikel LANDA MEANA | Spain | EUS | +2:33 |
| 48 | Stephen CUMMINGS | Great Britain | BMC | +2:33 |
| 49 | Dries DEVENYNS | Belgium | OPQ | +2:43 |
| 50 | Ryder HESJEDAL | Canada | GRS | +2:43 |
| 51 | David ZABRISKIE | United States | GRS | +2:43 |
| 52 | Evgeny PETROV | Russia | TST | +2:51 |
| 53 | David ARROYO DURAN | Spain | CJR | +2:58 |
| 54 | Denis MENCHOV | Russia | KAT | +2:58 |
| 55 | Mikael CHEREL | France | ALM | +3:06 |
| 56 | Arnold JEANNESSON | France | FDJ | +3:10 |
| 57 | Nicolas ROCHE | Ireland | TST | +3:13 |
| 58 | Amets TXURRUKA | Spain | CJR | +3:19 |
| 59 | Andrey KASHECHKIN | Kazakhstan | AST | +3:19 |
| 60 | Thomas DE GENDT | Belgium | VCD | +3:30 |
| 61 | Dario CATALDO | Italy | SKY | +3:41 |
| 62 | Nicolas EDET | France | COF | +3:56 |
| 63 | Yury TROFIMOV | Russia | KAT | +4:00 |
| 64 | Thomas ROHREGGER | Austria | RLT | +4:00 |
| 65 | Tim WELLENS | Belgium | LTB | +4:00 |
| 66 | Maxime MEDEREL | France | SOJ | +4:00 |
| 67 | Georg PREIDLER | Austria | ARG | +4:25 |
| 68 | Serge PAUWELS | Belgium | OPQ | +5:02 |
| 69 | Simone STORTONI | Italy | LAM | +5:02 |
| 70 | José RUJANO GUILLEN | Venezuela | VCD | +5:02 |
| 71 | Luis Angel MATE MARDONES | Spain | COF | +5:24 |
| 72 | Gianluca BRAMBILLA | Italy | OPQ | +5:26 |
| 73 | Ivan VELASCO MURILLO | Spain | CJR | +5:28 |
| 74 | Cédric PINEAU | France | FDJ | +5:40 |
| 75 | Peter KENNAUGH | Great Britain | SKY | +5:41 |
| 76 | Eros CAPECCHI | Italy | MOV | +5:43 |
| 77 | Mads CHRISTENSEN | Denmark | TST | +6:09 |
| 78 | Kenny ELISSONDE | France | FDJ | +6:19 |
| 79 | Ruben PLAZA MOLINA | Spain | MOV | +6:32 |
| 80 | Tristan VALENTIN | France | COF | +6:37 |
| 81 | Juan Jose OROZ UGALDE | Spain | EUS | +6:49 |
| 82 | Guillaume BONNAFOND | France | ALM | +6:49 |
| 83 | Wesley SULZBERGER | Australia | OGE | +6:49 |
| 84 | Martijn KEIZER | Netherlands | VCD | +6:49 |
| 85 | Francis DE GREEF | Belgium | LTB | +6:49 |
| 86 | Rudy MOLARD | France | COF | +7:09 |
| 87 | Brian VANDBORG | Denmark | CAN | +7:09 |
| 88 | Daniele RATTO | Italy | CAN | +7:29 |
| 89 | Cristiano SALERNO | Italy | CAN | +8:04 |
| 90 | Ricardo MESTRE | Portugal | EUS | +8:15 |
| 91 | Marcus BURGHARDT | Germany | BMC | +8:15 |
| 92 | Brian BULGAC | Netherlands | LTB | +8:31 |
| 93 | Jurgen VAN DE WALLE | Belgium | LTB | +8:33 |
| 94 | Vladimir KARPETS | Russia | MOV | +9:17 |
| 95 | Valerio AGNOLI | Italy | AST | +9:41 |
| 96 | Brice FEILLU | France | SOJ | +9:47 |
| 97 | Benoît VAUGRENARD | France | FDJ | +10:06 |
| 98 | Rob RUIJGH | Netherlands | VCD | +10:12 |
| 99 | Karol DOMAGALSKI | Poland | CJR | +10:16 |
| 100 | Danilo WYSS | Switzerland | BMC | +10:38 |
| 101 | Joshua EDMONDSON | Great Britain | SKY | +10:48 |
| 102 | Christophe LABORIE | France | SOJ | +11:02 |
| 103 | Julien SIMON | France | SOJ | +11:06 |
| 104 | Laurent PICHON | France | FDJ | +11:06 |
| 105 | Nicki SÖRENSEN | Denmark | TST | +11:06 |
| 106 | Thomas PETERSON | United States | ARG | +11:06 |
| 107 | Michal GOLAS | Poland | OPQ | +11:06 |
| 108 | Simon GERRANS | Australia | OGE | +11:06 |
| 109 | Nelson Filipe SANTOS SIMOES OLIVEIRA | Portugal | RLT | +11:06 |
| 110 | Federico CANUTI | Italy | CAN | +11:06 |
| 111 | Maciej PATERSKI | Poland | CAN | +11:06 |
| 112 | Lawrence WARBASSE | United States | BMC | +11:06 |
| 113 | Manuele MORI | Italy | LAM | +11:20 |
| 114 | Oliver ZAUGG | Switzerland | TST | +11:35 |
| 115 | Carlos VERONA QUINTANILLA | Spain | OPQ | +13:03 |
| 116 | Matthew LLOYD | Australia | LAM | +13:17 |
| 117 | Lucas Sebastian HAEDO | Argentina | CAN | +14:02 |
| 118 | Francois PARISIEN | Canada | ARG | +14:06 |
| 119 | Michel KREDER | Netherlands | GRS | +14:06 |
| 120 | Albert TIMMER | Netherlands | ARG | +14:06 |
| 121 | Rafael VALLS FERRI | Spain | VCD | +14:06 |
| 122 | Gianni MEERSMAN | Belgium | OPQ | +14:20 |
| 123 | Martin KOHLER | Switzerland | BMC | +15:01 |
| 124 | Yannick EIJSSEN | Belgium | BMC | +15:01 |
| 125 | Brett LANCASTER | Australia | OGE | +15:04 |
| 126 | Tiziano DALL'ANTONIA | Italy | CAN | +15:08 |
| 127 | Andrew FENN | Great Britain | OPQ | +15:08 |
| 128 | Stéphane POULHIES | France | COF | +15:08 |
| 129 | Pim LIGTHART | Netherlands | VCD | +15:08 |
| 130 | Manuel Antonio Leal CARDOSO | Portugal | CJR | +15:08 |
| 131 | Sam BEWLEY | New Zealand | OGE | +15:08 |
| 132 | Samuel DUMOULIN | France | ALM | +15:08 |
| 133 | Jérémie GALLAND | France | SOJ | +15:08 |
| 134 | Maurits LAMMERTINK | Netherlands | VCD | +15:08 |
| 135 | Willem WAUTERS | Belgium | VCD | +15:08 |
| 136 | Laurent MANGEL | France | FDJ | +15:08 |
| 137 | Julien BERARD | France | ALM | +15:08 |
| 138 | Biel KADRI | France | ALM | +15:08 |
| 139 | Imanol ERVITI | Spain | MOV | +15:08 |
| 140 | Antonio PIEDRA PEREZ | Spain | CJR | +15:08 |
| 141 | Julien VERMOTE | Belgium | OPQ | +15:08 |
| 142 | Dmitry KOZONTCHUK | Russia | KAT | +15:08 |
| 143 | Jean Marc MARINO | France | SOJ | +15:08 |
| 144 | Sylvester SZMYD | Poland | MOV | +15:08 |
| 145 | Thomas DAMUSEAU | France | ARG | +15:08 |
| 146 | Jean-Lou PAIANI | France | SOJ | +15:19 |
| 147 | Koldo FERNANDEZ | Spain | GRS | +15:35 |
| 148 | Stef CLEMENT | Netherlands | BLA | +15:39 |
| 149 | Francesco GAVAZZI | Italy | AST | +16:06 |
| 150 | Christian KNEES | Germany | SKY | +16:09 |
| 151 | Danny PATE | United States | SKY | +16:16 |
| 152 | Rafal MAJKA | Poland | TST | +16:31 |
| 153 | Christian MEIER | Canada | OGE | +16:50 |
| 154 | William CLARKE | Australia | ARG | +17:00 |
| 155 | Patrick GRETSCH | Germany | ARG | +17:12 |
| 156 | Robert WAGNER | Germany | BLA | +17:26 |
| 157 | Olivier KAISEN | Belgium | LTB | +18:26 |
| 158 | Alexsandr DYACHENKO | Kazakhstan | AST | +18:29 |
| 159 | Travis MEYER | Australia | OGE | +18:51 |
| 160 | Moreno HOFLAND | Netherlands | BLA | +20:28 |
| 161 | Tarik CHAOUFI | Morocco | EUS | +20:33 |
| 162 | Karsten KROON | Netherlands | TST | +20:44 |
| 163 | Andrea GUARDINI | Italy | AST | +21:44 |
| 164 | Jon ABERASTURI IZAGA | Spain | EUS | +22:51 |
| 165 | Jonas AHLSTRAND | Sweden | ARG | +23:31 |
| 166 | Jetse BOL | Netherlands | BLA | +23:45 |
| 167 | Jack BOBRIDGE | Australia | BLA | +34:48 |