2013 Giro del Trentino Stage 1a Results
Submitted by admin on Tue, 04/16/2013 - 07:42

Follow cyclingfans on Twitter and never miss a race. Cyclingfans.com: The #1 destination on the internet for live race coverage.
- This page lists 2013 Giro del Trentino results for Stage 1a

- Stage 1a (Lienz to Lienz (128.5 km)) -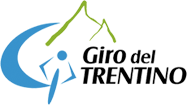 Maxime Bouet (AG2R La Mondiale) won the morning Stage 1a from Josef Cerny and Michael Rodriguez.
| | | | | |
| --- | --- | --- | --- | --- |
| Rank | Name | Nationality | Team | Result |
| 1 | Maxime BOUET | FRA | ALM | 2:48:59 |
| 2 | Josef CERNY | CZE | CCC | +0 |
| 3 | Michael RODRIGUEZ GALINDO | COL | COL | +0 |
| 4 | Nicola DAL SANTO | ITA | CEF | +39 |
| 5 | Enzo MOYANO | ARG | CJR | +39 |
| 6 | Pavel KOCHETKOV | RUS | RVL | +39 |
| 7 | Jacques JANSE VAN RENSBURG | RSA | MTN | +41 |
| 8 | Gang XU | CHN | CSS | +1:11 |
| 9 | Enrico BATTAGLIN | ITA | BAR | +6:51 |
| 10 | Leonardo Fabio DUQUE | COL | COL | +6:51 |
| 11 | Peter KENNAUGH | GBR | SKY | +6:51 |
| 12 | Fabio FELLINE | ITA | AND | +6:51 |
| 13 | Miguel Angel RUBIANO CHAVEZ | COL | AND | +6:51 |
| 14 | Marco CANOLA | ITA | BAR | +6:51 |
| 15 | Stefano GARZELLI | ITA | VIN | +6:51 |
| 16 | Cyril GAUTIER | FRA | EUC | +6:51 |
| 17 | Christian KNEES | GER | SKY | +6:51 |
| 18 | Gregor GAZVODA | SLO | CSS | +6:51 |
| 19 | Kanstantsin SIUTSOU | BLR | SKY | +6:51 |
| 20 | Andre Fernando S. Martins CARDOSO | POR | CJR | +6:51 |
| 21 | Ivan SANTAROMITA | ITA | BMC | +6:51 |
| 22 | Jonathan MONSALVE | VEN | VIN | +6:51 |
| 23 | Jackson RODRIGUEZ | VEN | AND | +6:51 |
| 24 | Fabio TABORRE | ITA | VIN | +6:51 |
| 25 | Ivan ROVNY | RUS | CEF | +6:51 |
| 26 | Cadel EVANS | AUS | BMC | +6:51 |
| 27 | Martin KOHLER | SUI | BMC | +6:51 |
| 28 | Jan BARTA | CZE | TNE | +6:51 |
| 29 | Mauro SANTAMBROGIO | ITA | VIN | +6:51 |
| 30 | Marcos GARCIA | ESP | CJR | +6:51 |
| 31 | Stefano PIRAZZI | ITA | BAR | +6:51 |
| 32 | Alessandro PRONI | ITA | VIN | +6:51 |
| 33 | Jose Rodolfo SERPA PEREZ | COL | LAM | +6:51 |
| 34 | Przemyslaw NIEMIEC | POL | LAM | +6:51 |
| 35 | Diego ROSA | ITA | AND | +6:51 |
| 36 | Carlos Julian QUINTERO | COL | COL | +6:51 |
| 37 | Marco CORTI | ITA | COL | +6:51 |
| 38 | Chad BEYER | USA | CSS | +6:51 |
| 39 | Bartosz HUZARSKI | POL | TNE | +6:51 |
| 40 | Bradley WIGGINS | GBR | SKY | +6:51 |
| 41 | Omar FRAILE MATARRANZA | ESP | CJR | +6:51 |
| 42 | Ruben FERNANDEZ | ESP | CJR | +6:51 |
| 43 | Mateusz TACIAK | POL | CCC | +6:51 |
| 44 | Tanel KANGERT | EST | AST | +6:51 |
| 45 | Michele SCARPONI | ITA | LAM | +6:51 |
| 46 | Kristijan DURASEK | CRO | LAM | +6:51 |
| 47 | Mattia CATTANEO | ITA | LAM | +6:51 |
| 48 | Amets TXURRUKA | ESP | CJR | +6:51 |
| 49 | David DE LA CRUZ MELGAREJO | ESP | TNE | +6:51 |
| 50 | Paolo TIRALONGO | ITA | AST | +6:51 |
| 51 | Sergio PARDILLA BELLON | ESP | MTN | +6:51 |
| 52 | Leopold KONIG | CZE | TNE | +6:51 |
| 53 | Franco PELLIZOTTI | ITA | AND | +6:51 |
| 54 | Lukasz OWSIAN | POL | CCC | +6:51 |
| 55 | Juan Pablo SUAREZ SUAREZ | COL | COL | +6:51 |
| 56 | Davide REBELLIN | ITA | CCC | +6:51 |
| 57 | Vincenzo NIBALI | ITA | AST | +6:51 |
| 58 | Cayetano José SARMIENTO TUNARROSA | COL | CAN | +6:51 |
| 59 | Fabio Andres DUARTE AREVALO | COL | COL | +6:51 |
| 60 | Valerio AGNOLI | ITA | AST | +6:51 |
| 61 | Fredrik Carl Wilhelm KESSIAKOFF | SWE | AST | +6:51 |
| 62 | Dario CATALDO | ITA | SKY | +6:51 |
| 63 | Manuel Antures AMARO | POR | CEF | +6:51 |
| 64 | Antonio PIEDRA PEREZ | ESP | CJR | +6:51 |
| 65 | Alexsandr DYACHENKO | KAZ | AST | +6:51 |
| 66 | Tsgabu Gebremaryam GRMAY | ETH | MTN | +6:51 |
| 67 | Matteo RABOTTINI | ITA | VIN | +6:51 |
| 68 | Domenico POZZOVIVO | ITA | ALM | +6:51 |
| 69 | Fabio ARU | ITA | AST | +6:51 |
| 70 | Edoardo ZARDINI | ITA | BAR | +6:51 |
| 71 | Hubert DUPONT | FRA | ALM | +6:51 |
| 72 | Artem OVECHKIN | RUS | RVL | +6:51 |
| 73 | Cristiano SALERNO | ITA | CAN | +6:51 |
| 74 | Cameron WURF | AUS | CAN | +6:51 |
| 75 | Francesco Manuel BONGIORNO | ITA | BAR | +6:51 |
| 76 | Stefano LOCATELLI | ITA | BAR | +6:51 |
| 77 | Louis MEINTJES | RSA | MTN | +6:51 |
| 78 | Jarlinson PANTANO | COL | COL | +6:51 |
| 79 | Ivan BASSO | ITA | CAN | +6:51 |
| 80 | Chris BUTLER | USA | CSS | +6:51 |
| 81 | Sergey FIRSANOV | RUS | RVL | +6:51 |
| 82 | Natnael BERHANE | ERI | EUC | +6:51 |
| 83 | Ben GASTAUER | LUX | ALM | +6:51 |
| 84 | Sergei POMOSHNIKOV | RUS | RVL | +6:51 |
| 85 | Andrea MANFREDI | ITA | CEF | +6:51 |
| 86 | Antonio SANTORO | ITA | CEF | +6:51 |
| 87 | Emanuele SELLA | ITA | AND | +6:51 |
| 88 | Filippo SAVINI | ITA | CEF | +6:51 |
| 89 | Sylvain GEORGES | FRA | ALM | +6:51 |
| 90 | Danny PATE | USA | SKY | +6:51 |
| 91 | Tomas Aurelio GIL MARTINEZ | VEN | AND | +6:51 |
| 92 | Xabier ZANDIO ECHAIDE | ESP | SKY | +6:51 |
| 93 | Pierre ROLLAND | FRA | EUC | +6:51 |
| 94 | Giairo ERMETI | ITA | AND | +6:51 |
| 95 | Alexander RYBAKOV | RUS | RVL | +6:51 |
| 96 | Adrian HONKISZ | POL | CCC | +7:29 |
| 97 | Ryota NISHIZONO | JPN | CSS | +7:29 |
| 98 | Meran RUSSAN | ERI | MTN | +7:29 |
| 99 | Marco PINOTTI | ITA | BMC | +7:51 |
| 100 | Kin San WU | HKG | CSS | +7:51 |
| 101 | Guillaume BONNAFOND | FRA | ALM | +7:51 |
| 102 | Cesare BENEDETTI | ITA | TNE | +7:51 |
| 103 | Joseph Lloyd DOMBROWSKI | USA | SKY | +7:51 |
| 104 | Jacek MORAJKO | POL | CCC | +7:51 |
| 105 | Jeffry Johan ROMERO CORREDOR | COL | COL | +7:51 |
| 106 | Nicola BOEM | ITA | BAR | +7:51 |
| 107 | Yukiya ARASHIRO | JPN | EUC | +7:51 |
| 108 | David VEILLEUX | CAN | EUC | +7:51 |
| 109 | Johann VAN ZYL | RSA | MTN | +8:39 |
| 110 | Chan Jae JANG | KOR | CSS | +9:39 |
| 111 | Ralf MATZKA | GER | TNE | +9:39 |
| 112 | Angelo TULIK | FRA | EUC | +9:39 |
| 113 | Marek RUTKIEWICZ | POL | CCC | +9:39 |
| 114 | Youcef REGUIGUI | ALG | MTN | +9:39 |
| 115 | Maximiliano Ariel RICHEZE | ARG | LAM | +9:39 |
| 116 | Muhamad Adiq Husainie OTHMAN | MAS | CSS | +9:39 |
| 117 | Jim SONGEZO | RSA | MTN | +9:39 |
| 118 | Cristiano MONGUZZI | ITA | VIN | +9:39 |
| 119 | Ilya GORODNICHEV | RUS | CEF | +9:39 |
| 120 | Alessandro VANOTTI | ITA | AST | +9:39 |
| 121 | Juraj SAGAN | SVK | CAN | +11:12 |
| 122 | Alexander MIRONOV | RUS | RVL | +11:12 |
| 123 | Adam BLYTHE | GBR | BMC | +11:12 |
| 124 | Michael SCHWARZMANN | GER | TNE | +11:12 |
| 125 | Jonathan MCEVOY | GBR | TNE | +11:12 |
| 126 | Sergey KLIMOV | RUS | RVL | +11:12 |
| 127 | Andrea FEDI | ITA | CEF | +11:12 |
| 128 | Sebastian LANDER | DEN | BMC | +11:12 |
| 129 | Tiziano DALL'ANTONIA | ITA | CAN | +11:12 |
| 130 | Bartlomiej MATYSIAK | POL | CCC | +11:12 |
| 131 | Andrei SOLOMENNIKOV | RUS | RVL | +11:12 |
| 132 | Valentin IGLINSKIY | KAZ | ALM | +11:12 |
| 133 | Manuel BELLETTI | ITA | ALM | +11:12 |
| 134 | Roberto FERRARI | ITA | LAM | +11:12 |
| 135 | Oscar GATTO | ITA | VIN | +11:12 |
| 136 | Elia VIVIANI | ITA | CAN | +11:12 |
| 137 | Yelko GOMEZ | PAN | CJR | +11:12 |
| 138 | Marco COLEDAN | ITA | BAR | +12:17 |
| 139 | Davide VIGANO | ITA | LAM | +12:17 |
| 140 | Davide MALACARNE | ITA | EUC | +12:17 |
General Classification after Stage 1a

| | | | | |
| --- | --- | --- | --- | --- |
| Rank | Name | Nationality | Team | Result |
| 1 | Maxime BOUET | France | ALM | 2:48:53 |
| 2 | Josef CERNY | Czech Republic | CCC | +2 |
| 3 | Michael RODRIGUEZ GALINDO | Colombia | COL | +4 |
| 4 | Nicola DAL SANTO | Italy | CEF | +45 |
| 5 | Enzo MOYANO | Argentina | CJR | +45 |
| 6 | Pavel KOCHETKOV | Russia | RVL | +45 |
| 7 | Jacques JANSE VAN RENSBURG | South Africa | MTN | +47 |
| 8 | Gang XU | China | CSS | +1:17 |
| 9 | Enrico BATTAGLIN | Italy | BAR | +6:57 |
| 10 | Leonardo Fabio DUQUE | Colombia | COL | +6:57 |
| 11 | Peter KENNAUGH | Great Britain | SKY | +6:57 |
| 12 | Fabio FELLINE | Italy | AND | +6:57 |
| 13 | Miguel Angel RUBIANO CHAVEZ | Colombia | AND | +6:57 |
| 14 | Marco CANOLA | Italy | BAR | +6:57 |
| 15 | Stefano GARZELLI | Italy | VIN | +6:57 |
| 16 | Cyril GAUTIER | France | EUC | +6:57 |
| 17 | Christian KNEES | Germany | SKY | +6:57 |
| 18 | Gregor GAZVODA | Slovenia | CSS | +6:57 |
| 19 | Kanstantsin SIUTSOU | Belarus | SKY | +6:57 |
| 20 | Andre Fernando S. Martins CARDOSO | Portugal | CJR | +6:57 |
| 21 | Ivan SANTAROMITA | Italy | BMC | +6:57 |
| 22 | Jonathan MONSALVE | Venezuela | VIN | +6:57 |
| 23 | Jackson RODRIGUEZ | Venezuela | AND | +6:57 |
| 24 | Fabio TABORRE | Italy | VIN | +6:57 |
| 25 | Ivan ROVNY | Russia | CEF | +6:57 |
| 26 | Cadel EVANS | Australia | BMC | +6:57 |
| 27 | Martin KOHLER | Switzerland | BMC | +6:57 |
| 28 | Jan BARTA | Czech Republic | TNE | +6:57 |
| 29 | Mauro SANTAMBROGIO | Italy | VIN | +6:57 |
| 30 | Marcos GARCIA | Spain | CJR | +6:57 |
| 31 | Stefano PIRAZZI | Italy | BAR | +6:57 |
| 32 | Alessandro PRONI | Italy | VIN | +6:57 |
| 33 | Jose Rodolfo SERPA PEREZ | Colombia | LAM | +6:57 |
| 34 | Przemyslaw NIEMIEC | Poland | LAM | +6:57 |
| 35 | Diego ROSA | Italy | AND | +6:57 |
| 36 | Carlos Julian QUINTERO | Colombia | COL | +6:57 |
| 37 | Marco CORTI | Italy | COL | +6:57 |
| 38 | Chad BEYER | United States | CSS | +6:57 |
| 39 | Bartosz HUZARSKI | Poland | TNE | +6:57 |
| 40 | Bradley WIGGINS | Great Britain | SKY | +6:57 |
| 41 | Omar FRAILE MATARRANZA | Spain | CJR | +6:57 |
| 42 | Ruben FERNANDEZ | Spain | CJR | +6:57 |
| 43 | Mateusz TACIAK | Poland | CCC | +6:57 |
| 44 | Tanel KANGERT | Estonia | AST | +6:57 |
| 45 | Michele SCARPONI | Italy | LAM | +6:57 |
| 46 | Kristijan DURASEK | Croatia | LAM | +6:57 |
| 47 | Mattia CATTANEO | Italy | LAM | +6:57 |
| 48 | Amets TXURRUKA | Spain | CJR | +6:57 |
| 49 | David DE LA CRUZ MELGAREJO | Spain | TNE | +6:57 |
| 50 | Paolo TIRALONGO | Italy | AST | +6:57 |
| 51 | Sergio PARDILLA BELLON | Spain | MTN | +6:57 |
| 52 | Leopold KONIG | Czech Republic | TNE | +6:57 |
| 53 | Franco PELLIZOTTI | Italy | AND | +6:57 |
| 54 | Lukasz OWSIAN | Poland | CCC | +6:57 |
| 55 | Juan Pablo SUAREZ SUAREZ | Colombia | COL | +6:57 |
| 56 | Davide REBELLIN | Italy | CCC | +6:57 |
| 57 | Vincenzo NIBALI | Italy | AST | +6:57 |
| 58 | Cayetano José SARMIENTO TUNARROSA | Colombia | CAN | +6:57 |
| 59 | Fabio Andres DUARTE AREVALO | Colombia | COL | +6:57 |
| 60 | Valerio AGNOLI | Italy | AST | +6:57 |
| 61 | Fredrik Carl Wilhelm KESSIAKOFF | Sweden | AST | +6:57 |
| 62 | Dario CATALDO | Italy | SKY | +6:57 |
| 63 | Manuel Antures AMARO | Portugal | CEF | +6:57 |
| 64 | Antonio PIEDRA PEREZ | Spain | CJR | +6:57 |
| 65 | Alexsandr DYACHENKO | Kazakhstan | AST | +6:57 |
| 66 | Tsgabu Gebremaryam GRMAY | Ethiopia | MTN | +6:57 |
| 67 | Matteo RABOTTINI | Italy | VIN | +6:57 |
| 68 | Domenico POZZOVIVO | Italy | ALM | +6:57 |
| 69 | Fabio ARU | Italy | AST | +6:57 |
| 70 | Edoardo ZARDINI | Italy | BAR | +6:57 |
| 71 | Hubert DUPONT | France | ALM | +6:57 |
| 72 | Artem OVECHKIN | Russia | RVL | +6:57 |
| 73 | Cristiano SALERNO | Italy | CAN | +6:57 |
| 74 | Cameron WURF | Australia | CAN | +6:57 |
| 75 | Francesco Manuel BONGIORNO | Italy | BAR | +6:57 |
| 76 | Stefano LOCATELLI | Italy | BAR | +6:57 |
| 77 | Louis MEINTJES | South Africa | MTN | +6:57 |
| 78 | Jarlinson PANTANO | Colombia | COL | +6:57 |
| 79 | Ivan BASSO | Italy | CAN | +6:57 |
| 80 | Chris BUTLER | United States | CSS | +6:57 |
| 81 | Sergey FIRSANOV | Russia | RVL | +6:57 |
| 82 | Natnael BERHANE | Eritrea | EUC | +6:57 |
| 83 | Ben GASTAUER | Luxembourg | ALM | +6:57 |
| 84 | Sergei POMOSHNIKOV | Russia | RVL | +6:57 |
| 85 | Andrea MANFREDI | Italy | CEF | +6:57 |
| 86 | Antonio SANTORO | Italy | CEF | +6:57 |
| 87 | Emanuele SELLA | Italy | AND | +6:57 |
| 88 | Filippo SAVINI | Italy | CEF | +6:57 |
| 89 | Sylvain GEORGES | France | ALM | +6:57 |
| 90 | Danny PATE | United States | SKY | +6:57 |
| 91 | Tomas Aurelio GIL MARTINEZ | Venezuela | AND | +6:57 |
| 92 | Xabier ZANDIO ECHAIDE | Spain | SKY | +6:57 |
| 93 | Pierre ROLLAND | France | EUC | +6:57 |
| 94 | Giairo ERMETI | Italy | AND | +6:57 |
| 95 | Alexander RYBAKOV | Russia | RVL | +6:57 |
| 96 | Adrian HONKISZ | Poland | CCC | +7:35 |
| 97 | Ryota NISHIZONO | Japan | CSS | +7:35 |
| 98 | Meran RUSSAN | Eritrea | MTN | +7:35 |
| 99 | Marco PINOTTI | Italy | BMC | +7:57 |
| 100 | Kin San WU | Hong Kong, China | CSS | +7:57 |
| 101 | Guillaume BONNAFOND | France | ALM | +7:57 |
| 102 | Cesare BENEDETTI | Italy | TNE | +7:57 |
| 103 | Joseph Lloyd DOMBROWSKI | United States | SKY | +7:57 |
| 104 | Jacek MORAJKO | Poland | CCC | +7:57 |
| 105 | Jeffry Johan ROMERO CORREDOR | Colombia | COL | +7:57 |
| 106 | Nicola BOEM | Italy | BAR | +7:57 |
| 107 | Yukiya ARASHIRO | Japan | EUC | +7:57 |
| 108 | David VEILLEUX | Canada | EUC | +7:57 |
| 109 | Johann VAN ZYL | South Africa | MTN | +8:45 |
| 110 | Chan Jae JANG | Korea | CSS | +9:45 |
| 111 | Ralf MATZKA | Germany | TNE | +9:45 |
| 112 | Angelo TULIK | France | EUC | +9:45 |
| 113 | Marek RUTKIEWICZ | Poland | CCC | +9:45 |
| 114 | Youcef REGUIGUI | Algeria | MTN | +9:45 |
| 115 | Maximiliano Ariel RICHEZE | Argentina | LAM | +9:45 |
| 116 | Muhamad Adiq Husainie OTHMAN | Malaysia | CSS | +9:45 |
| 117 | Jim SONGEZO | South Africa | MTN | +9:45 |
| 118 | Cristiano MONGUZZI | Italy | VIN | +9:45 |
| 119 | Ilya GORODNICHEV | Russia | CEF | +9:45 |
| 120 | Alessandro VANOTTI | Italy | AST | +9:45 |
| 121 | Juraj SAGAN | Slovakia | CAN | +11:18 |
| 122 | Alexander MIRONOV | Russia | RVL | +11:18 |
| 123 | Adam BLYTHE | Great Britain | BMC | +11:18 |
| 124 | Michael SCHWARZMANN | Germany | TNE | +11:18 |
| 125 | Jonathan MCEVOY | Great Britain | TNE | +11:18 |
| 126 | Sergey KLIMOV | Russia | RVL | +11:18 |
| 127 | Andrea FEDI | Italy | CEF | +11:18 |
| 128 | Sebastian LANDER | Denmark | BMC | +11:18 |
| 129 | Tiziano DALL'ANTONIA | Italy | CAN | +11:18 |
| 130 | Bartlomiej MATYSIAK | Poland | CCC | +11:18 |
| 131 | Andrei SOLOMENNIKOV | Russia | RVL | +11:18 |
| 132 | Valentin IGLINSKIY | Kazakhstan | ALM | +11:18 |
| 133 | Manuel BELLETTI | Italy | ALM | +11:18 |
| 134 | Roberto FERRARI | Italy | LAM | +11:18 |
| 135 | Oscar GATTO | Italy | VIN | +11:18 |
| 136 | Elia VIVIANI | Italy | CAN | +11:18 |
| 137 | Yelko GOMEZ | Panama | CJR | +11:18 |
| 138 | Marco COLEDAN | Italy | BAR | +12:23 |
| 139 | Davide VIGANO | Italy | LAM | +12:23 |
| 140 | Davide MALACARNE | Italy | EUC | +12:23 |