2013 Tour of Utah Stage 1 Results
Submitted by admin on Tue, 08/06/2013 - 16:54

Follow cyclingfans on Twitter and never miss a race. Cyclingfans.com: The #1 destination on the internet for live race coverage.
- This page lists 2013 Tour of Utah results for Stage 1

- Stage 1 (Brian Head to Cedar City (180 km)) -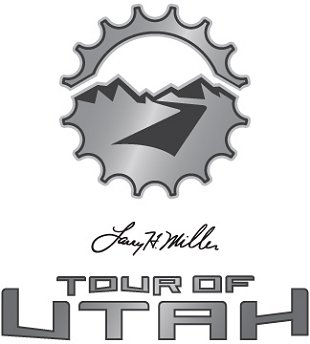 Greg Van Avermaet (BMC Racing) won Stage 1 ahead of Michael Matthews and Tyler Magner.
| | | | | |
| --- | --- | --- | --- | --- |
| Rank | Name | Nationality | Team | Result |
| 1 | Greg VAN AVERMAET | BEL | BMC | 4:11:00 |
| 2 | Michael MATTHEWS | AUS | OGE | +0 |
| 3 | Tyler MAGNER | USA | HSD | +0 |
| 4 | Eric YOUNG | USA | OPM | +0 |
| 5 | Kiel REIJNEN | USA | UHC | +0 |
| 6 | Joseph LEWIS | AUS | HSD | +0 |
| 7 | Jasper STUYVEN | BEL | BLS | +0 |
| 8 | Christopher BALDWIN | USA | BPC | +0 |
| 9 | Fred RODRIGUEZ | USA | JBC | +0 |
| 10 | Jeffry LOUDER | USA | UHC | +0 |
| 11 | Michel KOCH | GER | CAN | +0 |
| 12 | Chad BEYER | USA | CSS | +0 |
| 13 | Gavin MANNION | USA | BLS | +0 |
| 14 | Nelson Filipe SANTOS SIMOES OLIVEIRA | POR | RLT | +0 |
| 15 | Ryan ROTH | CAN | CSS | +0 |
| 16 | Benjamin KING | USA | RLT | +0 |
| 17 | Juraj SAGAN | SVK | CAN | +0 |
| 18 | Michael SCHÄR | SUI | BMC | +0 |
| 19 | Stefano AGOSTINI | ITA | CAN | +0 |
| 20 | Alexander CANDELARIO | USA | OPM | +0 |
| 21 | Gregory OBANDO BRENES | CRC | CSS | +0 |
| 22 | Jesse ANTHONY | USA | OPM | +0 |
| 23 | Luis ROMERO AMARAN | CUB | JSH | +0 |
| 24 | Max JENKINS | USA | 5HR | +0 |
| 25 | Tommy NANKERVIS | AUS | BPC | +0 |
| 26 | Thomas DANIELSON | USA | GRS | +0 |
| 27 | Christopher HORNER | USA | RLT | +0 |
| 28 | Craig LEWIS | USA | CSS | +0 |
| 29 | Francisco MANCEBO PEREZ | ESP | 5HR | +0 |
| 30 | Matthew BUSCHE | USA | RLT | +0 |
| 31 | Carter JONES | USA | BPC | +0 |
| 32 | Jeremy VENNELL | NZL | BPC | +0 |
| 33 | Chad HAGA | USA | OPM | +0 |
| 34 | Edward KING | USA | CAN | +0 |
| 35 | Christian VANDEVELDE | USA | GRS | +0 |
| 36 | Benjamin DAY | AUS | UHC | +0 |
| 37 | Serghei TVETCOV | MDA | JBC | +0 |
| 38 | Joey ROSSKOPF | USA | HSD | +0 |
| 39 | Martin WESEMANN | RSA | MTN | +0 |
| 40 | Lawrence WARBASSE | USA | BMC | +0 |
| 41 | Peter STETINA | USA | GRS | +0 |
| 42 | Ryder HESJEDAL | CAN | GRS | +0 |
| 43 | Jakub NOVAK | CZE | BMC | +0 |
| 44 | Alex DINIZ CORREIA | BRA | FUN | +0 |
| 45 | Lucas EUSER | USA | UHC | +0 |
| 46 | Yannick EIJSSEN | BEL | BMC | +0 |
| 47 | Morgan SCHMITT | USA | JBC | +0 |
| 48 | Phillip GAIMON | USA | BPC | +0 |
| 49 | David ZABRISKIE | USA | GRS | +0 |
| 50 | Stephen CUMMINGS | GBR | BMC | +0 |
| 51 | Philip DEIGNAN | IRL | UHC | +0 |
| 52 | Flavio CARDOSO SANTOS | BRA | FUN | +0 |
| 53 | Tiago MACHADO | POR | RLT | +0 |
| 54 | Andrès Miguel DIAZ CORRALES | COL | 5HR | +0 |
| 55 | Jens VOIGT | GER | RLT | +0 |
| 56 | Magno Prado NAZARET | BRA | FUN | +0 |
| 57 | Lachlan David MORTON | AUS | GRS | +0 |
| 58 | Taylor SHELDON | USA | 5HR | +0 |
| 59 | Chris BUTLER | USA | CSS | +0 |
| 60 | Lawson CRADDOCK | USA | BLS | +0 |
| 61 | Connor OLEARY | USA | BLS | +0 |
| 62 | Wesley SULZBERGER | AUS | OGE | +0 |
| 63 | Jim SONGEZO | RSA | MTN | +0 |
| 64 | Matthias KRIZEK | AUT | CAN | +0 |
| 65 | Christopher JONES | USA | UHC | +0 |
| 66 | George BENNETT | NZL | RLT | +0 |
| 67 | Tyler WREN | USA | JSH | +0 |
| 68 | Alex HAGMAN | USA | JBC | +0 |
| 69 | Andzs FLAKSIS | LAT | BLS | +0 |
| 70 | Nathaniel ENGLISH | USA | 5HR | +0 |
| 71 | Rohan DENNIS | AUS | GRS | +0 |
| 72 | Nathan WILSON | USA | BLS | +0 |
| 74 | James STEMPER | USA | 5HR | +0 |
| 75 | Marsh COOPER | CAN | OPM | +0 |
| 76 | Jacques JANSE VAN RENSBURG | RSA | MTN | +0 |
| 77 | Kristian SBARAGLI | ITA | MTN | +0 |
| 78 | James DRISCOLL | USA | JSH | +0 |
| 79 | Oscar CLARK | USA | HSD | +0 |
| 80 | Louis MEINTJES | RSA | MTN | +0 |
| 81 | Jonathan CLARKE | AUS | UHC | +0 |
| 82 | Christiaan KRIEK | RSA | JBC | +0 |
| 83 | Alessandro BAZZANA | ITA | UHC | +0 |
| 84 | Robert SWEETING | USA | 5HR | +0 |
| 85 | Emerson ORONTE | USA | JBC | +0 |
| 86 | Joseph SCHMALZ | USA | HSD | +0 |
| 87 | Nathan BROWN | USA | BLS | +0 |
| 88 | Ryota NISHIZONO | JPN | CSS | +0 |
| 89 | Nariyuki MASUDA | JPN | CAN | +0 |
| 90 | Gang XU | CHN | CSS | +0 |
| 91 | Tiago FIORILLI | BRA | FUN | +0 |
| 92 | Tanner PUTT | USA | BLS | +0 |
| 93 | Robin CARPENTER | USA | HSD | +23 |
| 94 | Baden COOKE | AUS | OGE | +23 |
| 95 | Luis Enrique DAVILA | MEX | JBC | +23 |
| 96 | David WILLIAMS | USA | 5HR | +27 |
| 97 | Andy BAKER | USA | HSD | +29 |
| 98 | Meran RUSSAN | ERI | MTN | +32 |
| 99 | Javier Alexis ACEVEDO COLLE | COL | JSH | +35 |
| 100 | Michael HEPBURN | AUS | OGE | +38 |
| 101 | Otavio BULGARELLI | BRA | FUN | +38 |
| 102 | Jeremy DURRIN | USA | OPM | +38 |
| 103 | Michael FRIEDMAN | USA | OPM | +42 |
| 104 | Jonathan Patrick MC CARTY | USA | BPC | +48 |
| 105 | Julien TARAMARCAZ | SUI | BMC | +1:05 |
| 106 | Ramiro CABRERA GONZALEZ | URU | FUN | +1:05 |
| 107 | Matt COOKE | USA | JSH | +1:49 |
| 108 | Benjamin ZAWACKI | USA | HSD | +1:49 |
| 109 | Fu Shiu CHEUNG | HKG | CSS | +2:25 |
| 110 | Francisco CHAMORRO | ARG | FUN | +2:25 |
| 111 | Ian BURNETT | USA | JBC | +2:31 |
| 112 | Jason MCCARTNEY | USA | BPC | +2:31 |
| 113 | Michael TORCKLER | NZL | BPC | +3:20 |
| 114 | Sam BEWLEY | NZL | OGE | +4:49 |
| 115 | Damien HOWSON | AUS | OGE | +4:49 |
| 116 | Hayden ROULSTON | NZL | RLT | +5:17 |
| 117 | Carson MILLER | USA | JSH | +8:56 |
| 118 | Ruben COMPANIONI | CUB | JSH | +8:56 |
| 119 | Juan José HAEDO | ARG | JSH | +8:56 |
| 120 | Antonio Fernando PRESTES GARNERO | BRA | FUN | +11:05 |
| 121 | Tomas VAITKUS | LTU | OGE | +14:17 |
| DNS | Mike SHERER | USA | OPM | |
General Classification after Stage 1

| | | | | |
| --- | --- | --- | --- | --- |
| Rank | Name | Nationality | Team | Result |
| 1 | Greg VAN AVERMAET | Belgium | BMC | 4:10:50 |
| 2 | Michael MATTHEWS | Australia | OGE | +4 |
| 3 | Christopher JONES | United States | UHC | +4 |
| 4 | Tyler MAGNER | United States | HSD | +6 |
| 5 | Max JENKINS | United States | 5HR | +9 |
| 6 | Tiago MACHADO | Portugal | RLT | +9 |
| 7 | Eric YOUNG | United States | OPM | +10 |
| 8 | Kiel REIJNEN | United States | UHC | +10 |
| 9 | Joseph LEWIS | Australia | HSD | +10 |
| 10 | Jasper STUYVEN | Belgium | BLS | +10 |
| 11 | Christopher BALDWIN | United States | BPC | +10 |
| 12 | Fred RODRIGUEZ | United States | JBC | +10 |
| 13 | Jeffry LOUDER | United States | UHC | +10 |
| 14 | Michel KOCH | Germany | CAN | +10 |
| 15 | Chad BEYER | United States | CSS | +10 |
| 16 | Gavin MANNION | United States | BLS | +10 |
| 17 | Nelson Filipe SANTOS SIMOES OLIVEIRA | Portugal | RLT | +10 |
| 18 | Ryan ROTH | Canada | CSS | +10 |
| 19 | Benjamin KING | United States | RLT | +10 |
| 20 | Juraj SAGAN | Slovakia | CAN | +10 |
| 21 | Michael SCHÄR | Switzerland | BMC | +10 |
| 22 | Stefano AGOSTINI | Italy | CAN | +10 |
| 23 | Alexander CANDELARIO | United States | OPM | +10 |
| 24 | Gregory OBANDO BRENES | Costa Rica | CSS | +10 |
| 25 | Jesse ANTHONY | United States | OPM | +10 |
| 26 | Luis ROMERO AMARAN | Cuba | JSH | +10 |
| 27 | Tommy NANKERVIS | Australia | BPC | +10 |
| 28 | Thomas DANIELSON | United States | GRS | +10 |
| 29 | Christopher HORNER | United States | RLT | +10 |
| 30 | Craig LEWIS | United States | CSS | +10 |
| 31 | Francisco MANCEBO PEREZ | Spain | 5HR | +10 |
| 32 | Matthew BUSCHE | United States | RLT | +10 |
| 33 | Carter JONES | United States | BPC | +10 |
| 34 | Jeremy VENNELL | New Zealand | BPC | +10 |
| 35 | Chad HAGA | United States | OPM | +10 |
| 36 | Edward KING | United States | CAN | +10 |
| 37 | Christian VANDEVELDE | United States | GRS | +10 |
| 38 | Benjamin DAY | Australia | UHC | +10 |
| 39 | Serghei TVETCOV | Moldova | JBC | +10 |
| 40 | Joey ROSSKOPF | United States | HSD | +10 |
| 41 | Jacques JANSE VAN RENSBURG | South Africa | MTN | +10 |
| 42 | Lawrence WARBASSE | United States | BMC | +10 |
| 43 | Peter STETINA | United States | GRS | +10 |
| 44 | Ryder HESJEDAL | Canada | GRS | +10 |
| 45 | Jakub NOVAK | Czech Republic | BMC | +10 |
| 46 | Alex DINIZ CORREIA | Brazil | FUN | +10 |
| 47 | Lucas EUSER | United States | UHC | +10 |
| 48 | Yannick EIJSSEN | Belgium | BMC | +10 |
| 49 | Morgan SCHMITT | United States | JBC | +10 |
| 50 | Phillip GAIMON | United States | BPC | +10 |
| 51 | David ZABRISKIE | United States | GRS | +10 |
| 52 | Stephen CUMMINGS | Great Britain | BMC | +10 |
| 53 | Philip DEIGNAN | Ireland | UHC | +10 |
| 54 | Flavio CARDOSO SANTOS | Brazil | FUN | +10 |
| 55 | Andrès Miguel DIAZ CORRALES | Colombia | 5HR | +10 |
| 56 | Jens VOIGT | Germany | RLT | +10 |
| 57 | Magno Prado NAZARET | Brazil | FUN | +10 |
| 58 | Lachlan David MORTON | Australia | GRS | +10 |
| 59 | Taylor SHELDON | United States | 5HR | +10 |
| 60 | Chris BUTLER | United States | CSS | +10 |
| 61 | Lawson CRADDOCK | United States | BLS | +10 |
| 62 | Connor OLEARY | United States | BLS | +10 |
| 63 | Wesley SULZBERGER | Australia | OGE | +10 |
| 64 | Tsgabu Gebremaryam GRMAY | Ethiopia | MTN | +10 |
| 65 | Matthias KRIZEK | Austria | CAN | +10 |
| 66 | George BENNETT | New Zealand | RLT | +10 |
| 67 | Tyler WREN | United States | JSH | +10 |
| 68 | Alex HAGMAN | United States | JBC | +10 |
| 69 | Andzs FLAKSIS | Latvia | BLS | +10 |
| 70 | Nathaniel ENGLISH | United States | 5HR | +10 |
| 71 | Rohan DENNIS | Australia | GRS | +10 |
| 72 | Nathan WILSON | United States | BLS | +10 |
| 73 | Martin WESEMANN | South Africa | MTN | +10 |
| 74 | James STEMPER | United States | 5HR | +10 |
| 75 | Marsh COOPER | Canada | OPM | +10 |
| 76 | Louis MEINTJES | South Africa | MTN | +10 |
| 77 | Kristian SBARAGLI | Italy | MTN | +10 |
| 78 | James DRISCOLL | United States | JSH | +10 |
| 79 | Oscar CLARK | United States | HSD | +10 |
| 80 | Meran RUSSAN | Eritrea | MTN | +10 |
| 81 | Jonathan CLARKE | Australia | UHC | +10 |
| 82 | Christiaan KRIEK | South Africa | JBC | +10 |
| 83 | Alessandro BAZZANA | Italy | UHC | +10 |
| 84 | Robert SWEETING | United States | 5HR | +10 |
| 85 | Emerson ORONTE | United States | JBC | +10 |
| 86 | Joseph SCHMALZ | United States | HSD | +10 |
| 87 | Nathan BROWN | United States | BLS | +10 |
| 88 | Ryota NISHIZONO | Japan | CSS | +10 |
| 89 | Nariyuki MASUDA | Japan | CAN | +10 |
| 90 | Gang XU | China | CSS | +10 |
| 91 | Tiago FIORILLI | Brazil | FUN | +10 |
| 92 | Tanner PUTT | United States | BLS | +10 |
| 93 | Robin CARPENTER | United States | HSD | +33 |
| 94 | Baden COOKE | Australia | OGE | +33 |
| 95 | Luis Enrique DAVILA | Mexico | JBC | +33 |
| 96 | David WILLIAMS | United States | 5HR | +37 |
| 97 | Andy BAKER | United States | HSD | +39 |
| 98 | Jim SONGEZO | South Africa | MTN | +42 |
| 99 | Javier Alexis ACEVEDO COLLE | Colombia | JSH | +45 |
| 100 | Michael HEPBURN | Australia | OGE | +48 |
| 101 | Otavio BULGARELLI | Brazil | FUN | +48 |
| 102 | Jeremy DURRIN | United States | OPM | +48 |
| 103 | Michael FRIEDMAN | United States | OPM | +52 |
| 104 | Jonathan Patrick MC CARTY | United States | BPC | +58 |
| 105 | Tomas VAITKUS | Lithuania | OGE | +1:05 |
| 106 | Julien TARAMARCAZ | Switzerland | BMC | +2:00 |
| 107 | Ramiro CABRERA GONZALEZ | Uruguay | FUN | +2:00 |
| 108 | Matt COOKE | United States | JSH | +1:59 |
| 109 | Benjamin ZAWACKI | United States | HSD | +1:59 |
| 110 | Fu Shiu CHEUNG | Hong Kong, China | CSS | +2:35 |
| 111 | Francisco CHAMORRO | Argentina | FUN | +2:35 |
| 112 | Ian BURNETT | United States | JBC | +2:41 |
| 113 | Jason MCCARTNEY | United States | BPC | +2:41 |
| 114 | Michael TORCKLER | New Zealand | BPC | +3:26 |
| 115 | Sam BEWLEY | New Zealand | OGE | +4:59 |
| 116 | Damien HOWSON | Australia | OGE | +4:59 |
| 117 | Hayden ROULSTON | New Zealand | RLT | +5:27 |
| 118 | Carson MILLER | United States | JSH | +9:06 |
| 119 | Ruben COMPANIONI | Cuba | JSH | +9:06 |
| 120 | Juan José HAEDO | Argentina | JSH | +9:06 |
| 121 | Antonio Fernando PRESTES GARNERO | Brazil | FUN | +12:00 |