2013 Arctic Race of Norway Stage 2 Results
Submitted by admin on Fri, 08/09/2013 - 15:32

Follow cyclingfans on Twitter and never miss a race. Cyclingfans.com: The #1 destination on the internet for live race coverage.
- This page lists 2013 Arctic Race of Norway results for Stage 2

- Stage 2 (Svolvær to Svolvær (156.5 km)) -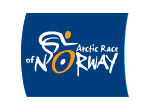 Thor Hushovd (BMC Racing) delivered for his home fans, taking Stage 2 as well as the leader jersey.
| | | | | |
| --- | --- | --- | --- | --- |
| Rank | Name | Nationality | Team | Result |
| 1 | Thor HUSHOVD | NOR | BMC | 3:38:09 |
| 2 | Tom VAN ASBROECK | BEL | TSV | +0 |
| 3 | Marco HALLER | AUT | KAT | +0 |
| 4 | Kenny Robert VAN HUMMEL | NED | VCD | +0 |
| 5 | Sondre H ENGER | NOR | TPB | +0 |
| 6 | Jetse BOL | NED | BEL | +0 |
| 7 | Yannis YSSAAD | FRA | BIG | +0 |
| 8 | Louis VERHELST | BEL | COF | +0 |
| 9 | Ralf MATZKA | GER | TNE | +0 |
| 10 | Tony HUREL | FRA | EUC | +0 |
| 11 | Zico WAEYTENS | BEL | TSV | +0 |
| 12 | Baptiste PLACKAERT | BEL | CRE | +0 |
| 13 | Jon Einar BERGSLAND | NOR | OCM | +0 |
| 14 | Jonas AHLSTRAND | SWE | ARG | +0 |
| 15 | Mathieu DRUJON | FRA | BIG | +0 |
| 16 | Blaz JARC | SLO | TNE | +0 |
| 17 | Christian BERTILSSON | SWE | PPY | +0 |
| 18 | Haavard BLIKRA | NOR | OHR | +0 |
| 19 | Rudiger SELIG | GER | KAT | +0 |
| 20 | Christer JENSEN | NOR | TJM | +0 |
| 21 | Edwig CAMMAERTS | BEL | COF | +0 |
| 22 | Clinton Robert AVERY | NZL | CSS | +0 |
| 23 | Timofey KRITSKIY | RUS | KAT | +0 |
| 24 | Dion SMITH | NZL | CSS | +0 |
| 25 | Barry MARKUS | NED | VCD | +0 |
| 26 | Sep VANMARCKE | BEL | BEL | +0 |
| 27 | Matthias FRIEDEMANN | GER | CSS | +0 |
| 28 | Hakon Frengstad BERGER | NOR | KRA | +0 |
| 29 | Davy COMMEYNE | BEL | AJW | +0 |
| 30 | Jan GHYSELINCK | BEL | COF | +0 |
| 31 | Jasper DE BUYST | BEL | TSV | +0 |
| 32 | Arnaud LABBE | FRA | COF | +0 |
| 33 | Moreno HOFLAND | NED | BEL | +0 |
| 34 | Gilles DEVILLERS | BEL | CRE | +0 |
| 35 | Trond Hakon TRONDSEN | NOR | FRB | +0 |
| 36 | Filip EIDSHEIM | NOR | OHR | +0 |
| 37 | Florent BARLE | FRA | COF | +0 |
| 38 | Jo Kogstad RINGHEIM | NOR | PPY | +0 |
| 39 | Kristian DYRNES | NOR | OHR | +0 |
| 40 | Benoit DRUJON | FRA | BIG | +0 |
| 41 | Tobias LUDVIGSSON | SWE | ARG | +0 |
| 42 | Vegard robinson BUGGE | NOR | TJM | +0 |
| 43 | Adam BLYTHE | GBR | BMC | +0 |
| 44 | Steven CAETHOVEN | BEL | AJW | +0 |
| 45 | Nikias ARNDT | GER | ARG | +0 |
| 46 | Andreas ERLAND | NOR | TPB | +0 |
| 47 | Wouter MOL | NED | VCD | +0 |
| 48 | Sébastien DELFOSSE | BEL | CRE | +0 |
| 49 | Fabien BACQUET | FRA | BIG | +0 |
| 50 | Tord Andre SUNDHAGEN | NOR | FRB | +0 |
| 51 | Maxime VANTOMME | BEL | CRE | +0 |
| 52 | Rick FLENS | NED | BEL | +0 |
| 53 | Scott THWAITES | GBR | TNE | +0 |
| 54 | Fredrik LUDVIGSSON | SWE | PPY | +0 |
| 55 | Preben VAN HECKE | BEL | TSV | +0 |
| 56 | Thomas DEGAND | BEL | AJW | +0 |
| 57 | Reidar Bohlin BORGERSEN | NOR | TJM | +0 |
| 58 | Bjørn tore nilsen HOEM | NOR | TPB | +0 |
| 59 | Edvin WILSSON | SWE | TJM | +0 |
| 60 | Kristoffer SKJERPING | NOR | TJM | +0 |
| 61 | Stijn NEIRYNCK | BEL | TSV | +0 |
| 62 | Flavien DASSONVILLE | FRA | BIG | +0 |
| 63 | Zachary BELL | CAN | CSS | +0 |
| 64 | Gert JOEAAR | EST | COF | +0 |
| 65 | Kevin VAN MELSEN | BEL | AJW | +0 |
| 66 | Sebastian LANDER | DEN | BMC | +0 |
| 67 | Sondre Moen HURUM | NOR | OCM | +0 |
| 68 | Mikhail IGNATYEV | RUS | KAT | +0 |
| 69 | Michael OLSSON | SWE | PPY | +0 |
| 70 | Oystein Stake LAENGEN | NOR | OCM | +0 |
| 71 | Martin KOHLER | SUI | BMC | +0 |
| 72 | Reinier HONIG | NED | CRE | +0 |
| 73 | Maxim BELKOV | RUS | KAT | +0 |
| 74 | Rob RUIJGH | NED | VCD | +0 |
| 75 | Dominik NERZ | GER | BMC | +0 |
| 76 | Paul MARTENS | GER | BEL | +0 |
| 77 | Maurits LAMMERTINK | NED | VCD | +0 |
| 78 | Oyvind LUKKEDAL | NOR | KRA | +0 |
| 79 | Oddbjorn Klomsten ANDERSEN | NOR | FRB | +0 |
| 80 | Sander HELVEN | BEL | TSV | +0 |
| 81 | Sindre Skjostad LUNKE | NOR | TPB | +0 |
| 82 | Michael SCHWARZMANN | GER | TNE | +0 |
| 83 | Markus EICHLER | GER | TNE | +0 |
| 84 | Klaas SYS | BEL | CRE | +0 |
| 85 | August JENSEN | NOR | OHR | +0 |
| 86 | Nicolas VOGONDY | FRA | AJW | +0 |
| 87 | Romain BACON | FRA | BIG | +0 |
| 88 | Amund Grøndahl JANSEN | NOR | TPB | +0 |
| 89 | Bryan NAULLEAU | FRA | EUC | +0 |
| 90 | Mart OJAVEE | EST | CSS | +0 |
| 91 | Max Emil Boholm KORNER | NOR | KRA | +0 |
| 92 | Wesley KREDER | NED | VCD | +0 |
| 93 | Fredrik s GALTA | NOR | OHR | +0 |
| 94 | Sven erik BYSTRØM | NOR | OHR | +0 |
| 95 | Robert PÖLDER | SWE | PPY | +0 |
| 96 | Silvan DILLIER | SUI | BMC | +0 |
| 97 | Andreas LANDA | NOR | OCM | +0 |
| 98 | Tom STAMSNIJDER | NED | ARG | +0 |
| 99 | Thomas LARSEN | NOR | TPB | +0 |
| 100 | Philip LINDAU | SWE | PPY | +0 |
| 101 | Halvord TANDREVOLD | NOR | FRB | +0 |
| 102 | Magnus BØRRESEN | NOR | OCM | +0 |
| 103 | Angelo TULIK | FRA | EUC | +0 |
| 104 | Russell DOWNING | GBR | TNE | +38 |
| 105 | Jérôme GILBERT | BEL | AJW | +52 |
| 106 | Elias Angell SPIKSETH | NOR | FRB | +0 |
| 107 | Phan åge HAUGÅRD | NOR | OCM | +0 |
| 108 | Ramon SINKELDAM | NED | ARG | +4:09 |
| 109 | Thierry HUPOND | FRA | ARG | +4:09 |
| 110 | Sindre Eid HERMANSEN | NOR | KRA | +4:30 |
| 111 | Stian REMME | NOR | TJM | +7:48 |
| 112 | Lars Petter NORDHAUG | NOR | BEL | +7:48 |
| 113 | Vincent JEROME | FRA | EUC | +10:22 |
| 114 | Sébastien CHAVANEL | FRA | EUC | +18:14 |
| 115 | Sébastien TURGOT | FRA | EUC | +18:14 |
| DNF | Marius HAFSAS | NOR | KRA | |
General Classification after Stage 2

| | | | | |
| --- | --- | --- | --- | --- |
| Rank | Name | Nationality | Team | Result |
| 1 | Thor HUSHOVD | Norway | BMC | 8:01:41 |
| 2 | Kenny Robert VAN HUMMEL | Netherlands | VCD | +3 |
| 3 | Sander HELVEN | Belgium | TSV | +4 |
| 4 | Tom VAN ASBROECK | Belgium | TSV | +7 |
| 5 | Barry MARKUS | Netherlands | VCD | +7 |
| 6 | Rudiger SELIG | Germany | KAT | +9 |
| 7 | Marco HALLER | Austria | KAT | +9 |
| 8 | Sep VANMARCKE | Belgium | BEL | +10 |
| 9 | Matthias FRIEDEMANN | Germany | CSS | +11 |
| 10 | Kevin VAN MELSEN | Belgium | AJW | +11 |
| 11 | August JENSEN | Norway | OHR | +12 |
| 12 | Michael OLSSON | Sweden | PPY | +12 |
| 13 | Max Emil Boholm KORNER | Norway | KRA | +12 |
| 14 | Jetse BOL | Netherlands | BEL | +13 |
| 15 | Sondre H ENGER | Norway | TPB | +13 |
| 16 | Ralf MATZKA | Germany | TNE | +13 |
| 17 | Jonas AHLSTRAND | Sweden | ARG | +13 |
| 18 | Tony HUREL | France | EUC | +13 |
| 19 | Zico WAEYTENS | Belgium | TSV | +13 |
| 20 | Baptiste PLACKAERT | Belgium | CRE | +13 |
| 21 | Jon Einar BERGSLAND | Norway | OCM | +13 |
| 22 | Edwig CAMMAERTS | Belgium | COF | +13 |
| 23 | Jan GHYSELINCK | Belgium | COF | +13 |
| 24 | Mathieu DRUJON | France | BIG | +13 |
| 25 | Jo Kogstad RINGHEIM | Norway | PPY | +13 |
| 26 | Davy COMMEYNE | Belgium | AJW | +13 |
| 27 | Dion SMITH | New Zealand | CSS | +13 |
| 28 | Clinton Robert AVERY | New Zealand | CSS | +13 |
| 29 | Filip EIDSHEIM | Norway | OHR | +13 |
| 30 | Arnaud LABBE | France | COF | +13 |
| 31 | Blaz JARC | Slovenia | TNE | +13 |
| 32 | Haavard BLIKRA | Norway | OHR | +13 |
| 33 | Timofey KRITSKIY | Russia | KAT | +13 |
| 34 | Hakon Frengstad BERGER | Norway | KRA | +13 |
| 35 | Vegard robinson BUGGE | Norway | TJM | +13 |
| 36 | Steven CAETHOVEN | Belgium | AJW | +13 |
| 37 | Florent BARLE | France | COF | +13 |
| 38 | Fabien BACQUET | France | BIG | +13 |
| 39 | Jasper DE BUYST | Belgium | TSV | +13 |
| 40 | Nikias ARNDT | Germany | ARG | +13 |
| 41 | Tord Andre SUNDHAGEN | Norway | FRB | +13 |
| 42 | Stijn NEIRYNCK | Belgium | TSV | +13 |
| 43 | Fredrik LUDVIGSSON | Sweden | PPY | +13 |
| 44 | Reidar Bohlin BORGERSEN | Norway | TJM | +13 |
| 45 | Maxime VANTOMME | Belgium | CRE | +13 |
| 46 | Wouter MOL | Netherlands | VCD | +13 |
| 47 | Scott THWAITES | Great Britain | TNE | +13 |
| 48 | Tobias LUDVIGSSON | Sweden | ARG | +13 |
| 49 | Andreas ERLAND | Norway | TPB | +13 |
| 50 | Rick FLENS | Netherlands | BEL | +13 |
| 51 | Gilles DEVILLERS | Belgium | CRE | +13 |
| 52 | Kristian DYRNES | Norway | OHR | +13 |
| 53 | Sébastien DELFOSSE | Belgium | CRE | +13 |
| 54 | Preben VAN HECKE | Belgium | TSV | +13 |
| 55 | Wesley KREDER | Netherlands | VCD | +13 |
| 56 | Gert JOEAAR | Estonia | COF | +13 |
| 57 | Paul MARTENS | Germany | BEL | +13 |
| 58 | Mikhail IGNATYEV | Russia | KAT | +13 |
| 59 | Sven erik BYSTRØM | Norway | OHR | +13 |
| 60 | Moreno HOFLAND | Netherlands | BEL | +13 |
| 61 | Thomas DEGAND | Belgium | AJW | +13 |
| 62 | Rob RUIJGH | Netherlands | VCD | +13 |
| 63 | Markus EICHLER | Germany | TNE | +13 |
| 64 | Oddbjorn Klomsten ANDERSEN | Norway | FRB | +13 |
| 65 | Maxim BELKOV | Russia | KAT | +13 |
| 66 | Bjørn tore nilsen HOEM | Norway | TPB | +13 |
| 67 | Maurits LAMMERTINK | Netherlands | VCD | +13 |
| 68 | Magnus BØRRESEN | Norway | OCM | +13 |
| 69 | Oystein Stake LAENGEN | Norway | OCM | +13 |
| 70 | Sondre Moen HURUM | Norway | OCM | +13 |
| 71 | Reinier HONIG | Netherlands | CRE | +13 |
| 72 | Angelo TULIK | France | EUC | +13 |
| 73 | Kristoffer SKJERPING | Norway | TJM | +13 |
| 74 | Flavien DASSONVILLE | France | BIG | +13 |
| 75 | Michael SCHWARZMANN | Germany | TNE | +13 |
| 76 | Dominik NERZ | Germany | BMC | +13 |
| 77 | Thomas LARSEN | Norway | TPB | +13 |
| 78 | Martin KOHLER | Switzerland | BMC | +13 |
| 79 | Amund Grøndahl JANSEN | Norway | TPB | +13 |
| 80 | Klaas SYS | Belgium | CRE | +13 |
| 81 | Phan åge HAUGÅRD | Norway | OCM | +13 |
| 82 | Sebastian LANDER | Denmark | BMC | +13 |
| 83 | Sindre Skjostad LUNKE | Norway | TPB | +13 |
| 84 | Elias Angell SPIKSETH | Norway | FRB | +13 |
| 85 | Bryan NAULLEAU | France | EUC | +13 |
| 86 | Oyvind LUKKEDAL | Norway | KRA | +13 |
| 87 | Fredrik s GALTA | Norway | OHR | +13 |
| 88 | Nicolas VOGONDY | France | AJW | +13 |
| 89 | Silvan DILLIER | Switzerland | BMC | +13 |
| 90 | Romain BACON | France | BIG | +13 |
| 91 | Tom STAMSNIJDER | Netherlands | ARG | +13 |
| 92 | Andreas LANDA | Norway | OCM | +13 |
| 93 | Halvord TANDREVOLD | Norway | FRB | +13 |
| 94 | Philip LINDAU | Sweden | PPY | +13 |
| 95 | Zachary BELL | Canada | CSS | +39 |
| 96 | Jérôme GILBERT | Belgium | AJW | +1:05 |
| 97 | Ramon SINKELDAM | Netherlands | ARG | +4:22 |
| 98 | Thierry HUPOND | France | ARG | +4:22 |
| 99 | Sindre Eid HERMANSEN | Norway | KRA | +4:43 |
| 100 | Stian REMME | Norway | TJM | +8:01 |
| 101 | Lars Petter NORDHAUG | Norway | BEL | +8:39 |
| 102 | Vincent JEROME | France | EUC | +10:35 |
| 103 | Adam BLYTHE | Great Britain | BMC | +17:51 |
| 104 | Yannis YSSAAD | France | BIG | +17:52 |
| 105 | Louis VERHELST | Belgium | COF | +17:52 |
| 106 | Christian BERTILSSON | Sweden | PPY | +17:52 |
| 107 | Christer JENSEN | Norway | TJM | +17:52 |
| 108 | Trond Hakon TRONDSEN | Norway | FRB | +17:52 |
| 109 | Benoit DRUJON | France | BIG | +17:52 |
| 110 | Edvin WILSSON | Sweden | TJM | +17:52 |
| 111 | Robert PÖLDER | Sweden | PPY | +17:52 |
| 112 | Mart OJAVEE | Estonia | CSS | +17:52 |
| 113 | Sébastien TURGOT | France | EUC | +18:23 |
| 114 | Russell DOWNING | Great Britain | TNE | +18:24 |
| 115 | Sébastien CHAVANEL | France | EUC | +18:27 |