2014 Tour Down Under Videos
Submitted by admin2 on Wed, 07/02/2014 - 21:01

Follow cyclingfans on Twitter and never miss a race. Cyclingfans.com: The #1 destination on the internet for live race coverage.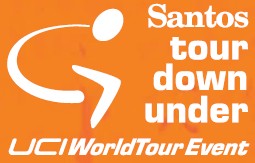 - 2014 Tour Down Under Videos from a variety of sources will be listed on this page throughout the race with multiple updates each day.
See also: Tour Down Under LIVE
NOTE: If you believe you may not be seeing the latest content on this page, try clearing your browser's cache (or try a different browser).

| | |
| --- | --- |
| 2014 Tour Down Under Videos | Source |
| The Documentary With Jens Voigt, Rory Sutherland, Wes and Bernie Sulzberger (English, 10:00) | Global Cycling Network |
| Cannondale Pro Cycling - The Best of Tour Down Under (02:41) | cannondaleprocycling |
| Stage 6 | |
| Stage 6 On Demand (USA, CTV subscription) | CTV |
| ORICA GreenEDGE Backstage Pass - Stage 6 (05:28) | ORICA GreenEDGE |
| Team UniSA-Australia's report - Stage 6 (02:18) | UniSouthAustralia |
| Jack Haig's (UniSA-Australia) TDU Diary - Stage 6 (01:12) | SBS |
| Lotto Belisol at the Tour Down Under (01:59) | Lotto Belisol |
| Final stage review (03:09) | Fox Sports |
| Simon Gerrans claims third Tour Down Under (01:21) | Fox Sports |
| Australian Simon Gerrans has won a record third Tour Down Under (01:24) | 7 News |
| Highlights (04:17) | NBC Sports |
| Team Sky Tour Down Under Stage Six Reaction (01:12) | Team Sky |
| Official Highlights (05:53) | tourdownunder |
| Stage 6 Race Report (03:56) | Global Cycling Network |
| Brent Bookwalter is interviewed before the stage start (01:50) | BMCProTeam |
| Al Hinds and Anthony Tan wrap up the final day of racing (03:18) | SBS |
| Simon Gerrans wins a record third Tour Down Under title (04:15) | SBS |
| Andre Greipel added another stage victory to his career tally (02:06) | SBS |
| Adam Hansen wins the mountains classification (01:08) | SBS |
| Evans, Porte and others talk about the six days of racing (09:24) | SBS |
| Stage 6 Recap (02:44) | CTV |
| Daily Wrap up by Phil Liggett and Paul Sherwen (02:50) | tourdownunder |
| Stage Six Finish (02:46) | tourdownunder |
| Phil Liggett and Paul Sherwen preview the stage (01:02) | tourdownunder |
| Stage preview with Pat Jonker and Race Director Mike Turtur (03:30) | UniSouthAustralia |
| | |
| Stage 5 | |
| Stage 5 On Demand (USA, CTV subscription) | CTV |
| ORICA GreenEDGE Backstage Pass - Stage 5 (07:03) | ORICA GreenEDGE |
| Stage 5 Recap (02:52) | CTV |
| Official Highlights (06:57) | tourdownunder |
| Stage 5 Race Report (05:03) | Global Cycling Network |
| Aussie fan Liam rode in the Belkin car during the stage (03:14) | Belkin NL |
| Richie Porte wraps up Team Sky's first win of the season (01:01) | Team Sky |
| Team UniSA-Australia's report - Stage 5 (01:35) | UniSouthAustralia |
| Simon Gerrans back in the lead after timing his run on Willunga Hill (03:29) | SBS |
| Jens Voigt was again its most aggressive in the stage (02:33) | SBS |
| Team Sky's Richie Porte attacked to win the Queen stage (02:34) | SBS |
| Jack Haig's (UniSA-Australia) TDU Diary - Stage 5 (01:08) | SBS |
| Al Hinds and Anthony Tan wrap up a sensational day of racing (02:45) | SBS |
| Orica-GreenEDGE back on top (01:26) | SBS |
| Daily Wrap up by Phil Liggett and Paul Sherwen (02:21) | tourdownunder |
| Stage Five Finish (02:57) | tourdownunder |
| Simon Gerrans vows to keep fighting (01:17) | velonews |
| Phil Liggett and Paul Sherwen preview the stage (01:07) | tourdownunder |
| Stage preview with Pat Jonker and Race Director Mike Turtur (03:50) | UniSouthAustralia |
| | |
| Stage 4 | |
| Stage 4 On Demand (USA, CTV subscription) | CTV |
| Official Highlights (05:32) | tourdownunder |
| André Greipel takes the fourth stage (0:48) | Fox Sports |
| BMC's Interview of the Day: Andy Rihs (02:42) | BMCProTeam |
| ORICA GreenEDGE Backstage Pass - Stage 4 (04:22) | ORICA GreenEDGE |
| Richie Porte gives his thoughts on a windy fourth stage (0:51) | Team Sky |
| Team UniSA-Australia's report - Jack Haig takes young riders jersey (02:07) | UniSouthAustralia |
| Stage 4 Race Report (05:33) | Global Cycling Network |
| Mike Tomalaris and Alex Hinds analyze stage 4 (02:35) | SBS |
| Evans, Greipel, Gerrans and Porte talk about stage 4 (07:53) | SBS |
| Jack Haig's (UniSA-Australia) TDU Diary - Stage 4 (01:32) | SBS |
| Stage 4 Recap (02:52) | CTV |
| Daily Wrap up by Phil Liggett and Paul Sherwen (02:08) | tourdownunder |
| Stage Four Finish (02:35) | tourdownunder |
| Race leader Cadel Evans pre-stage reflects on his defense of the jersey (01:53) | SBS |
| Phil Liggett and Paul Sherwen preview the stage (01:09) | tourdownunder |
| Stage preview with Pat Jonker and Race Director Mike Turtur (04:06) | UniSouthAustralia |
| | |
| Stage 3 | |
| Stage 3 On Demand (USA, CTV subscription) | CTV |
| Official Highlights (05:24) | tourdownunder |
| Stage 3 Race Report (05:16) | Global Cycling Network |
| Mike Tomalaris wraps up the third day of racing (02:28) | SBS |
| Jens Voigt was the most aggressive rider in the stage (02:07) | SBS |
| Simon Gerrans lost the leader's jersey but will fight to regain it (01:18) | SBS |
| Jack Haig's (UniSA-Australia) TDU Diary - Stage 3 (01:25) | SBS |
| ORICA GreenEDGE Backstage Pass - Stage 3 (05:41) | ORICA GreenEDGE |
| Team Sky Tour Down Under Stage Three Reaction (01:20) | Team Sky |
| Team UniSA-Australia's report on stage 3 (02:10) | UniSouthAustralia |
| Stage 3 Recap (02:38) | CTV |
| Stage Three Finish (04:03) | tourdownunder |
| Daily Wrap up by Phil Liggett and Paul Sherwen (02:53) | tourdownunder |
| Cadel Evans interview (02:58) | BMCProTeam |
| Interview with stage 3 winner (02:58) | SBS |
| Phil Liggett and Paul Sherwen preview the stage (01:22) | tourdownunder |
| Stage preview with Pat Jonker and Race Director Mike Turtur (03:54) | UniSouthAustralia |
| A look at stage three's Corkscrew Road (01:22) | SBS |
| | |
| Stage 2 | |
| Stage 2 On Demand (USA, CTV subscription) | CTV |
| Stage 2 Recap (02:29) | CTV |
| Daily Wrap up by Phil Liggett and Paul Sherwen (02:10) | tourdownunder |
| Official Highlights (05:37) | tourdownunder |
| Stage Two Finish (02:40) | tourdownunder |
| Rider Diaries Ep. 1 - Jens Voigt And More (04:48) | Global Cycling Network |
| Stage 2 Race Report (04:57) | Global Cycling Network |
| Lunch Time on the bike: Santos Tour Down Under (02:05) | BMCProTeam |
| ORICA GreenEDGE Backstage Pass - Stage 2 (04:51) | ORICA GreenEDGE |
| Ian Stannard and Geraint Thomas give their thoughts on stage two (0:35) | Team Sky |
| Team UniSA-Australia's report on stage 2 (02:00) | UniSouthAustralia |
| Stage 2 Highlights (01:40) | SBS |
| Alex Hinds and Anthony Tan analyze stage 2 (03:11) | SBS |
| Simon Gerrans extended his lead (01:29) | SBS |
| Jack Haig's (UniSA-Australia) TDU Diary - Stage 2 (01:24) | SBS |
| Evans, Porte, and other rider's reactions to stage 2 (07:39) | SBS |
| Stage 2 preview with Pat Jonker and Race Director Mike Turtur (03:11) | UniSouthAustralia |
| | |
| Stage 1 | |
| Stage 1 On Demand (USA, CTV subscription) | CTV |
| Stage 1 Recap (03:44) | CTV |
| Daily Wrap up by Phil Liggett and Paul Sherwen (02:33) | tourdownunder |
| Official Highlights (05:21) | tourdownunder |
| Stage One Finish (02:39) | tourdownunder |
| Stage 1 Race Report (05:35) | Global Cycling Network |
| BMC's Interview of the Day: Rick Zabel (0:48) | BMCProTeam |
| ORICA GreenEDGE Backstage Pass - Stage 1 (04:06) | ORICA GreenEDGE |
| Geraint Thomas gives us his thoughts at the end of stage one (0:44) | Team Sky |
| Team UniSA-Australia's Neil Van der Ploeg on stage 1 (01:18) | UniSouthAustralia |
| Alex Hinds and Anthony Tan analyze the opening stage (01:15) | SBS |
| Adam Hansen claimed the King of the Mountain jersey (01:18) | SBS |
| Steele von Hoff (Garmin-Sharp) finished third (01:08) | SBS |
| UniSA-Australia: Battling with the big guns (03:32) | SBS |
| Jack Haig's (UniSA-Australia) TDU Diary - Stage 1 (01:15) | SBS |
| Pure Legend - the closing moments of stage 1 (0:42) | tourdownunder |
| TDU stage gets green light as bushfire threat eases (01:49) | 7NEWS |
| Stage 1 preview with Pat Jonker and Race Director Mike Turtur (02:59) | UniSouthAustralia |
| | |
| People's Choice Classic | |
| Graeme Brown on the crash which claimed Giovanni Visconti (0:58) | SBS |
| ORICA GreenEDGE Backstage Pass - People's Choice Classic (02:46) | ORICA GreenEDGE |
| BMC's Interview of the Day: Ben Hermans (02:34) | BMCProTeam |
| People's Choice Classic race highlights (04:18) | tourdownunder |
| People's Choice wrap up with Phil Liggett and Paul Sherwen (01:55) | tourdownunder |
| People's Choice Classic - The final lap (02:55) | tourdownunder |
| People's Choice Classic - The final sprint (0:26) | tourdownunder |
| Team UniSA-Australia's Caleb Ewan has a great finish (01:32) | UniSouthAustralia |
| Post race with Team Sky's Philip Deignan (01:03) | Team Sky |
| People's Choice Classic preview (03:46) | UniSouthAustralia |
| | |
| Santos Women's Cup | |
| Stage 3 Overall winner Loes Gunnewijk & teammates after the race (02:46) | David Everett |
| Stage 3 - Highlights from the final stage (03:20) | SBS |
| Stage 1 Criterium: Highlights (02:36) | SBS |
| Stage 1 Criterium: Orica- AIS takes a clean sweep of the podium (01:40) | David Everett |
| Stage 1 - Interview with winner Loes Gunnewijk (02:07) | SBS |
| Stage 1 - Orica- AIS's Netti Edmondson post stage interview (02:46) | SBS |
| | |
| Pre-Race | |
| Geraint Thomas and Luke Rowe discuss Team Sky's plan of action (01:36) | Team Sky |
| Team Presentation highlights (02:00) | tourdownunder |
| Potbelleez entertain the crowd after the team presentations (01:53) | tourdownunder |
| Thomas Voeckler interviews before and after his crash (02:31) | tourdownunder |
| Interview of the Day: Danilo Wyss (01:29) | BMCProTeam |
| Evans and Gerrans fit and ready for TDU (01:40) | SBS |
| Tour Down Under - Team Presentation And Preview (02:44) | Global Cycling Network |
| Marcel Kittel messing with a snake before the team presentation (01:28) | David Everett |
| Koen de Kort talks the upcoming season and snakes (03:25) | David Everett |
| Adam Hansen on tech, lack of gossip, and coffee (03:42) | David Everett |
| Top 10 Riders To Watch At The 2014 Tour Down Under (04:25) | Global Cycling Network |
| Jens Voigt turning up the heat (02:52) | SBS |
| Frank Schleck back on the bike (01:09) | SBS |
| TDU riders deal with the Adelaide heat (02:05) | SBS |
| Get ready the Tour Down Under 2014 is coming (01:16) | tourdownunder |
| Tour Down Under - Promo (0:30) | tourdownunder |
| Team Belkin is ready for the Tour Down Under (0:28) | Belkin NL |
| | |