2019 Santos Tour Down Under Videos
Submitted by admin2 on Tue, 01/22/2019 - 14:12

Follow cyclingfans on Twitter and never miss a race. Cyclingfans.com: The #1 destination on the internet for live race coverage.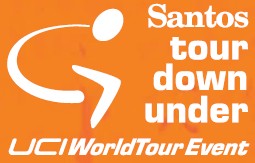 - 2019 Tour Down Under Videos from a variety of sources will be listed on this page throughout the race with multiple updates each day.
See also: Tour Down Under LIVE - Tour Down Under Results - Tour Down Under Art -
NOTE: If you believe you may not be seeing the latest content on this page, try clearing your browser's cache (or try a different browser).

| | |
| --- | --- |
| 2019 Santos Tour Down Under Videos (January 15 - 20) | Source |
| Stage 6 Sunday, January 20 | |
| Backstage with Mitchelton SCOTT - Stage 6 (English, 05:32) | Mitchelton SCOTT |
| Official Highlights | Stage 6 | 2019 Santos TDU (English, 05:38) | Tour Down Under |
| Tour Down Under Stage 6 GCN Highlights (English, 04:06) | Global Cycling Network |
| Interview with Stage 6 winner (English, 01:15) | Tour Down Under |
| Hayman family – a farewell to Mathew's racing career (English, 05:31) | ridemedia |
| Mathew Hayman interview after Stage 6 (English, 03:26) | Tour Down Under |
| Patrick Bevin interview after Stage 6 (English, 01:17) | Tour Down Under |
| Thoughts on Daryl Impey | 2019 Santos Tour Down Under (English, 0:31) | Tour Down Under |
| Interview with the winner of the 2019 Tour Down Under (English, 01:23) | Tour Down Under |
| Exciting Race Finish | Be Safe Be Seen MAC Stage 6 (English, 01:55) | Tour Down Under |
| Mathew Hayman | Be Safe Be Seen MAC Stage 6 (English, 0:54) | Tour Down Under |
| 90km/h sound | Be Safe Be Seen MAC Stage 6 (Ambient sound, 0:17) | Tour Down Under |
| Subaru KOM | Be Safe Be Seen MAC Stage 6 (English, 0:56) | Tour Down Under |
| Bevin going backwards | Be Safe Be Seen MAC Stage 6 (English, 0:39) | Tour Down Under |
| Ziptrak Sprint 2 | Be Safe Be Seen MAC Stage 6 (English, 0:49) | Tour Down Under |
| Moto 2 | Be Safe Be Seen MAC Stage 6 (English, 01:02) | Tour Down Under |
| Garmin Race Stats 60k to go | Be Safe Be Seen MAC Stage 6 (English, 0:49) | Tour Down Under |
| Ziptrak Sprint 1 | Be Safe Be Seen MAC Stage 6 (English, 0:58) | Tour Down Under |
| Talking Tactics with Jens Voigt | Stage 6 (English, 05:22) | Tour Down Under |
| Garmin Race Stats | Be Safe Be Seen MAC Stage 6 (English, 0:19) | Tour Down Under |
| Daryl Impey chats with Jensie before Stage 6 (English, 0:58) | Tour Down Under |
| Richie Porte chats with Jensie before Stage 6 (English, 0:51) | Tour Down Under |
| Paddy Bevin chats with Jensie before Stage 6 (English, 0:53) | Tour Down Under |
| CCC Team Director on Paddy Bevin before Stage 6 (English, 0:56) | Tour Down Under |
| Subaru Stage 6 Preview (Tour Down Under, English, 02:17) | Tour Down Under |
| 2019 Santos Tour Down Under - Stage 6 preview (English, 02:22) | UniSouthAustralia |
| | |
| Stage 5 - Saturday, January 19 | |
| Paddy Bevan crash on GoPro | southaustralia.com Stage 5 (English, 01:14) | Tour Down Under |
| Official Highlights | southaustralia .com Stage 5 (English, 05:20) | Tour Down Under |
| Tour Down Under Stage 5 GCN Highlights (English, 04:22) | Global Cycling Network |
| Stage 5 - The Dramatic Story | 2019 Santos TDU (English, 03:08) | Tour Down Under |
| Backstage with Mitchelton SCOTT - Stage 5 (English, 04:27) | Mitchelton SCOTT |
| Caleb Ewan relegated | southaustralia .com Stage 5 (English, 01:07) | Tour Down Under |
| Patrick Bevin returns | southaustralia .com Stage 5 (English, 0:25) | Tour Down Under |
| Race Finish | southaustralia .com Stage 5 | Santos TDU (English, 01:22) | Tour Down Under |
| Ochre jersey down | southaustralia.com Stage 5 (English, 0:50) | Tour Down Under |
| Jumbo Visma attacks | southaustralia .com Stage 5 (English, 01:05) | Tour Down Under |
| Garmin Race Stats | southaustralia .com Stage 5 (English, 0:26) | Tour Down Under |
| Ziptrak Sprint 2 | southaustralia.com Stage 5 (English, 01:10) | Tour Down Under |
| Ziptrak Sprint 1 | southaustralia.com Stage 5 (English, 0:46) | Tour Down Under |
| Talking Tactics with Jens Voigt | southaustralia.com Stage 5 (English, 06:31) | Tour Down Under |
| Subaru KOM winner | Stage 5 (English, 0:36) | Tour Down Under |
| Jens to the chopper | southaustralia.com Stage 5 (English, 0:38) | Tour Down Under |
| Riders chat with Jensie before southaustralia.com Stage 5 (English, 02:06) | Tour Down Under |
| Subaru Stage 5 Preview (English, 01:54) | Tour Down Under |
| 2019 Santos Tour Down Under - Stage 5 preview (English, 01:43) | UniSouthAustralia |
| | |
| Stage 4 - Friday, January 18 | |
| Official Highlights | 100% Stage 4 | 2019 Santos TDU (English, 04:59) | Tour Down Under |
| Tour Down Under Stage 4 GCN Highlights (English, 04:12) | Global Cycling Network |
| Winning the Stage | 100% Stage 4 (English, 03:13) | Tour Down Under |
| Backstage with Mitchelton SCOTT - Stage 4 (English, 03:56) | Mitchelton SCOTT |
| Interview with Stage 4 winner (English, 01:14) | Tour Down Under |
| Race Finish | 100% Stage 4 | 2019 Santos Tour Down (English, 01:36) | Tour Down Under |
| Subaru KOM | 100% Stage 4 (English, 0:59) | Tour Down Under |
| Garmin Race Stats | Descending in the rain! | 100% Stage 4 (English, 0:23) | Tour Down Under |
| Talking Tactics with Jens Voigt | 100% Stage 4 (English, 04:17) | Tour Down Under |
| Ziptrak Sprint 2 | 100% Stage 4 (English, 0:57) | Tour Down Under |
| Garmin Race Data | 100% Stage 4 (English, 0:24) | Tour Down Under |
| Ziptrak Sprint 1 winner | 100% Stage 4 (English, 0:49) | Tour Down Under |
| Riders chat with Jensie before 100% Stage 4 (English, 02:16) | Tour Down Under |
| Subaru Stage 4 Preview (English, 02:10) | Tour Down Under |
| 2019 Santos Tour Down Under - Stage 4 preview (English, 01:44) | UniSouthAustralia |
| | |
| Stage 3 - Thursday, January 17 | |
| Story of the Day | Subaru Stage 3 (English, 02:39) | Tour Down Under |
| Ochre Leader Jersey wearer after Stage 3 (English, 02:36) | Tour Down Under |
| Official Highlights | Subaru Stage 3 | 2019 Santos TDU (English, 05:25) | Tour Down Under |
| Tour Down Under Stage 3 GCN Highlights (English, 04:06) | Global Cycling Network |
| Backstage with Mitchelton SCOTT - Stage 3 (English, 05:10) | Mitchelton SCOTT |
| Interview with Stage 3 winner (English, 01:43) | Tour Down Under |
| Race Finish | Subaru Stage 3 | 2019 Santos Tour Down (English, 0:34) | Tour Down Under |
| Leaders Descending | Subaru Stage 3 (English, 0:28) | Tour Down Under |
| Traffic Jam in the Peloton | Subaru Stage 3 (English, 0:36) | Tour Down Under |
| Sounds of the Peloton | Subaru Stage 3 (English, 0:25) | Tour Down Under |
| Talking Tactics with Jens Voigt | Subaru Stage 3 (English, 03:04) | Tour Down Under |
| Ziptrack Sprint 1 & 2 | Subaru Stage 3 (English, 01:26) | Tour Down Under |
| Garmin Race Data | Subaru Stage 3 (English, 0:14) | Tour Down Under |
| Subaru KOM | Subaru Stage 3 (English, 0:46) | Tour Down Under |
| Subaru Stage 3 Stage Preview (English, 02:13) | Tour Down Under |
| 2019 Santos Tour Down Under - Stage 3 preview (English, 01:22) | UniSouthAustralia |
| | |
| Stage 2 - Wednesday, January 16 | |
| Official Highlights | Novatech Stage 2 | 2019 Santos TDU (English, 05:23) | Tour Down Under |
| Tour Down Under Stage 2 GCN Highlights (English, 03:32) | Global Cycling Network |
| Backstage with Mitchelton SCOTT - Stage 2 (English, 04:22) | Mitchelton SCOTT |
| Story of the Day | Novatech Stage 2 (English, 01:57) | Tour Down Under |
| Ochre Leader Jersey wearer after Stage 2 (English, 04:09) | Tour Down Under |
| Sprinter's Jersey wearer after Stage 2 (English, 03:10) | Tour Down Under |
| Peter Sagan interview after Stage 2 (English, 01:30) | Tour Down Under |
| Caleb Ewan interview after Stage 2 (English, 01:25) | Tour Down Under |
| Elia Viviani interview after Stage 2 (English, 03:13) | Tour Down Under |
| Interview with Stage 2 winner (English, 01:29) | Tour Down Under |
| Race Finish and Crash| Novatech Stage 2 | 2019 Santos TDU (English, 01:16) | Tour Down Under |
| Ladagnous caught | Novatech Stage 2 (English, 0:22) | Tour Down Under |
| Follow directions | Novatech Stage 2 (English, 0:36) | Tour Down Under |
| Ziptrak Sprint 2 | Stage 2 | 2019 Santos Tour Down Under (English, 01:01) | Tour Down Under |
| Talking Tactics with Jens Voigt | Novatech Stage 2 (English, 03:44) | Tour Down Under |
| Ziptrak Sprint 1 | Stage 2 | 2019 Santos Tour Down Under (English, 0:57) | Tour Down Under |
| Sounds of the TDU | Garmin Race Stats | Novatech Stage 2 (English, 0:36) | Tour Down Under |
| Subaru KOM | Novatech Stage 2 (English, 01:20) | Tour Down Under |
| Riders chat with Jensie before Novatech Stage 2 (English, 02:58) | Tour Down Under |
| Novatech Stage 2 Subaru Stage Preview (English, 01:52) | Tour Down Under |
| 2019 Santos Tour Down Under - Stage 2 preview (English, 01:56) | UniSouthAustralia |
| | |
| Stage 1 - Tuesday, January 15 | |
| Official Highlights | Ziptrak® Stage 1 | 2019 Santos TDU (English, 04:49) | Tour Down Under |
| Tour Down Under Stage 1 GCN Highlights (English, 03:36) | Global Cycling Network |
| Backstage with Mitchelton SCOTT - Stage 1 (English, 04:37) | Mitchelton SCOTT |
| Story of the Day | Ziptrak® Stage 1 (English, 02:30) | Tour Down Under |
| Ochre Leader Jersey wearer after Stage 1 (English, 02:29) | Tour Down Under |
| Young Rider Jersey wearer after Stage 1 (English, 01:56) | Tour Down Under |
| Subaru KOM Jersey wearer after Stage 1 (English, 01:11) | Tour Down Under |
| Interview with Stage 1 winner (English, 01:45) | Tour Down Under |
| Race finish | Ziptrak Stage 1 | Santos Tour Down Under (English, 0:58) | Tour Down Under |
| Garmin Race Stats | Ziptrak Stage 1 (English, 0:41) | Tour Down Under |
| Crash | Ziptrak Stage 1 | 2019 Santos Tour Down Under (English, 0:56) | Tour Down Under |
| Ziptrak Sprint 2 | Stage 1 | 2019 Santos Tour Down Under (English, 0:56) | Tour Down Under |
| Talking Tactics with Jens Voigt | Ziptrak Stage 1 (English, 03:58) | Tour Down Under |
| Ziptrak Sprint 1 | Stage 1 | 2019 Santos Tour Down Under (English, 0:22) | Tour Down Under |
| Subaru KOM | Ziptrak Stage 1 (English, 0:41) | Tour Down Under |
| Riders chat with Jensie before Ziptrak Stage 1 (English, 03:08) | Tour Down Under |
| Ziptrak® Stage 1 Subaru Stage Preview (English, 02:09) | Tour Down Under |
| 2019 Santos Tour Down Under - Stage 1 preview (English, 01:39) | UniSouthAustralia |
| Explore Ziptrak Stage 1- Tour Down Under 2019 (English, 01:29) | Tour Down Under |
| | |
| Down Under Classic - Sunday, January 13 | |
| Backstage with Mitchelton SCOTT - 2019 Down Under Classic (English, 02:36) | Mitchelton SCOTT |
| Story of the Day: Women's Stage 4 & Down Under Classic (English, 02:44) | Tour Down Under |
| Paul Sherwen Tribute - Santos Tour Down Under (English, 04:15) | Tour Down Under |
| Down Under Classic - GCN Highlights (English, 03:02) | Global Cycling Network |
| Official Highlights | Down Under Classic | Santos TDU (English, 05:03) | Tour Down Under |
| Interview with the Down Under Classic winner (English, 0:57) | Tour Down Under |
| Down Under Classic | Crash Lap 28 (English, 0:28) | Tour Down Under |
| Down Under Classic | Prime 4 (English, 0:37) | Tour Down Under |
| Garmin Race Stats | Down Under Classic (English, 0:37) | Tour Down Under |
| Down Under Classic | Prime 3 (English, 0:58) | Tour Down Under |
| Down Under Classic | Prime 2 (English, 0:58) | Tour Down Under |
| Down Under Classic | Prime 1 (English, 0:58) | Tour Down Under |
| Down Under Classic Preview - 2019 Santos Tour Down Under (English, 01:22) | UniSouthAustralia |
| | |
| Pre-Race | |
| Peter Sagan & BORA-hansgrohe train in Adelaide (English, 0:56) | Tour Down Under |
| Thomas De Gendt Interview | 2019 Santos Tour Down Under (English, 05:35) | Tour Down Under |
| Deceuninck-Quick-Step, Viviani and Morkov at the TDU (English, 02:13) | Tour Down Under |
| | |
2019

Santos Women's Tour

Videos (January 10 - 13)
Source
Stage 4 - Sunday, January 13
Mitchelton SCOTT Backstage: 2019 Women's Tour Down Under - Stage 4 (English, 04:01)
Mitchelton SCOTT
GoPro: From the Heart of the Peloton | Stage 4 (Ambient sound, 05:24)
Tour Down Under
Official Highlights | southaustralia.com Stage 4 (English, 04:48)
Tour Down Under
Women's Tour Down Under Stage 4 GCN Highlights (English, 03:25)
Global Cycling Network
Interview with the overall winner after Stage 4 (English, 01:16)
Tour Down Under
Stage 4 - Winner's interview - Santos Women's Tour (English, 01:11)
Tour Down Under
Race finish southaustralia.com Stage 4 - Women's TDU (English, 0:51)
Tour Down Under
Women's Tour Down Under Stage 4 | Ziptrak Sprint 3 (English, 0:36)
Tour Down Under
Women's Tour Down Under Stage 4 | Ziptrak Sprint 2 (English, 0:26)
Tour Down Under
Women's Tour Down Under Stage 4 | Ziptrak Sprint 1 (English, 0:45)
Tour Down Under
Women's Stage 4 Preview - 2019 Tour Down Under (English, 0:43)
UniSouthAustralia
Stage 3 - Saturday, January 12
Women's Tour Down Under Stage 3 GCN Highlights (English, 03:44)
Global Cycling Network
Official Highlights | Santos Women's Tour Subaru Stage 3 (English, 05:47)
Tour Down Under
Mitchelton SCOTT Backstage: 2019 Women's Tour Down Under - Stage 3 (English, 04:23)
Mitchelton SCOTT
Story of the Day | Subaru Stage 3 (English, 02:23)
Tour Down Under
Women's Stage 3 Preview - 2019 Tour Down Under (English, 0:55)
UniSouthAustralia
Stage 2 - Friday, January 11
Official Highlights | Santos Women's Tour Novatech Stage 2 (English, 04:30)
Tour Down Under
Women's Tour Down Under Stage 2 GCN Highlights (English, 03:48)
Global Cycling Network
Mitchelton SCOTT Backstage: 2019 Women's Tour Down Under - Stage 2 (English, 04:17)
Mitchelton SCOTT
Story of the Day | Novatech Stage 2 (English, 02:49)
Tour Down Under
GoPro: From the Heart of the Peloton | Stage 2 (Ambient sound, 02:11)
Tour Down Under
Women's Stage 2 Preview - 2019 Tour Down Under (English, 01:04)
UniSouthAustralia
Stage 1 - Thursday, January 10
Official Highlights | Santos Women's Tour Ziptrak® Stage 1 (English, 05:55)
Tour Down Under
Stage 1 - Winner's Press Conference (English/English subs, 01:23)
Tour Down Under
Story of the Day | Ziptrak® Stage 1 (English, 02:09)
Tour Down Under
Mitchelton SCOTT Backstage: 2019 Women's Tour Down Under - Stage 1 (English, 04:17)
Mitchelton SCOTT
Women's Tour Down Under Stage 1 GCN Highlights (English, 03:44)
Global Cycling Network
Women's Stage 1 Preview - 2019 Tour Down Under (English, 0:56)
UniSouthAustralia
Pre-Race
Introducing the stages of the 2019 Santos Women's Tour (English, 02:25)
Tour Down Under
Lauretta Hanson talks about Trek-Segafredo women's debut (English, 01:32)
Tour Down Under
| | |
| --- | --- |
| 2018 Santos Tour Down Under Videos (January 16 - 21) | Source |
| Stage 6 - Sunday, January 21 | |
| Stage 6 Santos Tour Down Under Race Report (English, 04:53) | Global Cycling Network |
| Official Highlights | Stage 6 | Santos Tour Down Under (English, 05:04) | tourdownunder |
| Paul and Phil drive to the stage (English, 02:06) | tourdownunder |
| 2018 Bupa Mini Tour for Kids | Santos Tour Down Under (English, 01:14) | tourdownunder |
| A look at the international media | Santos Tour Down Under (English, 02:59) | tourdownunder |
| Podium presentation for the 2018 Tour Down Under winner (English, 01:19) | tourdownunder |
| Interview with the 2018 race winner (English, 01:38) | tourdownunder |
| Interview with the Stage 6 winner (English, 01:36) | tourdownunder |
| Bolle Play Of The Day | Be Safe Be Seen MAC Stage 6 (English, 0:55) | tourdownunder |
| The finish | Be Safe Be Seen MAC Stage 6 (English, 02:22) | tourdownunder |
| Logan Owen chased down | Be Safe Be Seen MAC Stage 6 (English, 0:57) | tourdownunder |
| Ben O'Connor is picked up | Be Safe Be Seen MAC Stage 6 (English, 0:34) | tourdownunder |
| Logan Owen makes a move | Be Safe Be Seen MAC Stage 6 (English, 0:52) | tourdownunder |
| Subaru KOM 2 | Be Safe Be Seen MAC Stage 6 (English, 0:41) | tourdownunder |
| Speed is picking up | Be Safe Be Seen MAC Stage 6 (English, 0:37) | tourdownunder |
| southaustralia.com Sprint 2 | Be Safe Be Seen MAC Stage 6 (English, 01:21) | tourdownunder |
| Subaru KOM 1 | Be Safe Be Seen MAC Stage 6 (English, 0:50) | tourdownunder |
| southaustralia.com Sprint 1 | Be Safe Be Seen MAC Stage 6 (English, 0:51) | tourdownunder |
| Lead group talks tactics | Be Safe Be Seen MAC Stage 6 (English, 0:51) | tourdownunder |
| We love Moto 2 | Be Safe Be Seen MAC Stage 6 (English, 0:36) | tourdownunder |
| Rohan Dennis goes flat | Be Safe Be Seen MAC Stage 6 (English, 0:32) | tourdownunder |
| Pre-race rider interviews Stage 6 | Santos Tour Down Under (English, 03:05) | tourdownunder |
| Five stages of awesome | Santos Tour Down Under (Music, 03:36) | tourdownunder |
| Stage 6 Preview | Santos Tour Down Under (English, 01:38) | tourdownunder |
| Be Safe Be Seen Mac Stage 6 Preview (English, 02:31) | UniSouthAustralia |
| | |
| Stage 5 - Saturday, January 20 - McLaren Vale to Willunga Hill | |
| Behind the scenes Stage 5 with Mitchelton SCOTT (English, 04:10) | Mitchelton SCOTT |
| Stage 5 Santos Tour Down Under Race Report (English, 05:01) | Global Cycling Network |
| Official Highlights | Stage 5 | Santos Tour Down Under (English, 06:37) | tourdownunder |
| Podium presentation | Stage 5 (English, 01:11) | tourdownunder |
| Interview with race leader after Stage 5 (English, 01:29) | tourdownunder |
| Interview with the Stage 5 winner (English, 01:38) | tourdownunder |
| Interview with Subaru KOM leader | Stage 5 (English, 02:24) | tourdownunder |
| Stage 5 Bolle Play Of The Day (English, 0:29) | tourdownunder |
| Race finish | Stage 5 | Santos Tour Down Under (English, 02:26) | tourdownunder |
| Peter Sagan pops off the back | Stage 5 (English, 0:54) | tourdownunder |
| Richie Porte goes off the road | Stage 5 (English, 0:41) | tourdownunder |
| Subaru KOM confusion | Stage 5 (English, 01:18) | tourdownunder |
| Running off course | Stage 5 (English, 0:15) | tourdownunder |
| southaustralia.com Sprint 2 | Stage 5 (English, 0:34) | tourdownunder |
| southaustralia.com Sprint 1 | Stage 5 (English, 01:08) | tourdownunder |
| A tight turn | Stage 5 (English, 0:29) | tourdownunder |
| Nuno Bico loses some skin after a fall | Stage 5 (English, 0:33) | tourdownunder |
| Kangaroo hopping | Stage 5 | Santos Tour Down Under (English, 0:23) | tourdownunder |
| Early break | Stage 5 | Santos Tour Down Under (English, 0:33) | tourdownunder |
| Pre-race rider interviews Stage 5 | Santos Tour Down Under (English, 02:48) | tourdownunder |
| Stage 5 Preview - Willunga Hill | Santos Tour Down Under (English, 04:06) | tourdownunder |
| Stage 5 Preview - 2018 Santos Tour Down Under (English, 02:39) | UniSouthAustralia |
| | |
| Stage 4 - Friday, January 19 | |
| Behind the scenes Stage 4 with Mitchelton SCOTT (English, 04:06) | Mitchelton SCOTT |
| Peter Sagan lends a hand after Stage 4 | Santos Tour Down Under (English, 01:34) | tourdownunder |
| Stage 4 Santos Tour Down Under Race Report (English, 03:56) | Global Cycling Network |
| Official Highlights | Stage 4 | Santos Tour Down Under (English, 05:29) | tourdownunder |
| Stage 4 Bolle Play Of The Day | Santos Tour Down Under (English, 0:30) | tourdownunder |
| Interview with the Stage 4 winner - Take 2 | Bupa Stage 4 (English, 01:29) | tourdownunder |
| Podium presentation | Stage 4 (English, 01:24) | tourdownunder |
| Brief interview with Stage 4 winner (English, 0:58) | tourdownunder |
| Race finish | Stage 4 | Santos Tour Down Under (English, 01:55) | tourdownunder |
| Subaru KOM | Bupa Stage 4 (English, 0:56) | tourdownunder |
| Peter Sagan sitting tight | Bupa Stage 4 (English, 0:55) | tourdownunder |
| The Norton Summit climb starts | Bupa Stage 4 (English, 0:54) | tourdownunder |
| Zak Dempster is caught | Bupa Stage 4 (English, 01:02) | tourdownunder |
| Alex Porter reeled in | Bupa Stage 4 (English, 01:08) | tourdownunder |
| Feedzone folly | Bupa Stage 4 (English, 0:24) | tourdownunder |
| southaustralia.com Sprint 2 | Bupa Stage 4 (English, 0:37) | tourdownunder |
| Empty the water | Bupa Stage 4 (English, 0:32) | tourdownunder |
| southaustralia.com Sprint 1 | Bupa Stage 4 (English, 0:37) | tourdownunder |
| De Gendt and Greipel caught | Bupa Stage 4 (English, 01:04) | tourdownunder |
| De Gendt and Greipel break-a-way | Bupa Stage 4 (English, 0:51) | tourdownunder |
| Pre-race rider interviews Stage 4 | Santos Tour Down Under (English, 03:18) | tourdownunder |
| Stage 4 Preview | Santos Tour Down Under (English, 03:13) | tourdownunder |
| Bupa Stage 4 early start and Bupa Challenge Tour cancelled | Santos Tour Down Under (English, 0:50) | tourdownunder |
| | |
| Stage 3 - Thursday, January 18 | |
| Stage 3 Santos Tour Down Under Race Report (English, 03:50) | Global Cycling Network |
| Official Highlights | Stage 3 | Santos Tour Down Under (English, 05:45) | tourdownunder |
| Richie Porte | Post race interview | Stage 3 (English, 01:29) | tourdownunder |
| Phil Bauhaus | Post race interview | Stage 3 (English, 01:15) | tourdownunder |
| Elia Viviani | Post race interview | Stage 3 (English, 01:37) | tourdownunder |
| Caleb Ewan post-stage | Stage 3 (English, 01:43) | tourdownunder |
| Riders take a dip after Stage 3 (English, 0:41) | tourdownunder |
| Interview with Stage 3 winner (English, 01:43) | tourdownunder |
| Race finish | Stage 3 | Santos Tour Down Under (English, 01:13) | tourdownunder |
| Stage 3 Bolle Play Of The Day | Santos Tour Down Under (English, 0:32) | tourdownunder |
| Peloton getting organised | Big Screen Video Stage 3 (English, 0:32) | tourdownunder |
| southaustralia.com Sprint 2 | Big Screen Video Stage 3 (English, 01:21) | tourdownunder |
| southaustralia.com Sprint 1 | Big Screen Video Stage 3 (English, 0:53) | tourdownunder |
| Kangaroos on Big Screen Stage 3 (English, 0:41) | tourdownunder |
| Subaru KOM | Big Screen Video Stage 3 (English, 01:39) | tourdownunder |
| Nicholas Dlamini in the breakaway again | Big Screen Video Stage 3 (English, 0:31) | tourdownunder |
| Pre-race rider interviews Stage 3 | Santos Tour Down Under (English, 02:56) | tourdownunder |
| Stage 3 Preview | Santos Tour Down Under (English, 03:23) | tourdownunder |
| Stage 3 Preview - 2018 Santos Tour Down Under (English, 02:06) | UniSouthAustralia |
| | |
| Stage 2 - Wednesday, January 17 | |
| Behind the scenes Stage 2 with Mitchelton SCOTT (English, 03:48) | Mitchelton SCOTT |
| Stage 2 Santos Tour Down Under Race Report (English, 04:08) | Global Cycling Network |
| Official Highlights | Stage 2 | Santos Tour Down Under (English, 05:25) | tourdownunder |
| Elia Viviani post-stage | Stage 2 (tourdownunder, English, 02:20) | tourdownunder |
| KOM leader Nic Dlamini post-stage | Stage 2 (tourdownunder, English, 01:20) | tourdownunder |
| Nathan Haas post-stage | Stage 2 (tourdownunder, English, 02:22) | tourdownunder |
| Jay McCarthy post-stage | Stage 2 (tourdownunder, English, 02:03) | tourdownunder |
| Interview with Stage 2 winner (English, 01:38) | tourdownunder |
| Race finish | Stage 2 | Santos Tour Down Under (English, 01:20) | tourdownunder |
| Stage 2 Bolle Play Of The Day | Santos Tour Down Under (English, 0:32) | tourdownunder |
| Caleb Ewan's watts | Stage 2 (English, 0:24) | tourdownunder |
| Jamie Castrillo gets caught | Stage 2 (English, 0:42) | tourdownunder |
| Steve Morabito crashes and pops his shoulder | Stage 2 (English, 01:42) | tourdownunder |
| Cornering skills | Stage 2 | Santos Tour Down Under (English, 0:47) | tourdownunder |
| Souvenirs!! | Stage 2 | Santos Tour Down Under (English, 0:24) | tourdownunder |
| southaustralia.com Sprint 2 | Stage 2 (English, 0:58) | tourdownunder |
| southaustralia.com sprint 1 | Stage 2 (English, 0:52) | tourdownunder |
| Subaru KOM 1 | Stage 2 | Santos Tour Down Under (English, 01:25) | tourdownunder |
| Pre-race rider interviews Stage 2 | Santos Tour Down Under (English, 02:35) | tourdownunder |
| Stage 2 Preview | Santos Tour Down Under (English, 02:25) | tourdownunder |
| Stage 2 Preview - 2018 Santos Tour Down Under (English, 01:24) | UniSouthAustralia |
| Route Map | Stage 2 | Santos Tour Down Under (English, 0:23) | tourdownunder |
| | |
| Stage 1 - Tuesday, January 16 | |
| Behind the scenes Stage 1 with Mitchelton SCOTT (English, 02:51) | Mitchelton SCOTT |
| Stage 1 Santos Tour Down Under Race Report (English, 03:43) | Global Cycling Network |
| Official Highlights | Stage 1 | Santos Tour Down Under (tourdownunder, English, 05:28) | tourdownunder |
| Stage 1 winning moment (English, 01:34) | SBS |
| Rider talk | Stage 1 (English, 01:27) | tourdownunder |
| Interview with Stage 1 winner, Andre Greipel (English, 01:17) | tourdownunder |
| Race finish | Stage 1 | Santos Tour Down Under (English, 0:36) | tourdownunder |
| Stage 1 Bolle Play Of The Day | Nicholas Dlamini (English, 0:35) | tourdownunder |
| Will Clarke goes aero | Stage 1 | Santos Tour Down Under (English, 0:40) | tourdownunder |
| southaustralia.com Sprint 2 | Stage 1 (English, 0:44) | tourdownunder |
| André Greipel's heart rate | Garmin Race Data | Stage 1 (English, 0:27) | tourdownunder |
| southaustralia.com sprint 1 | Stage 1 (English, 0:54) | tourdownunder |
| Subaru KOM Stage 1 | Santos Tour Down Under (English, 0:57) | tourdownunder |
| Garmin Race Data | Stage 1 | Santos Tour Down Under (English, 02:02) | tourdownunder |
| Pre-race rider interviews Stage 1 | Santos Tour Down Under (English, 02:37) | tourdownunder |
| Stage 1 Preview | Santos Tour Down Under (English, 03:08) | tourdownunder |
| 2018 Santos Tour Down Under - Stage 1 preview (English, 01:17) | UniSouthAustralia |
| Route Map | Stage 1 | Santos Tour Down Under (English, 0:21) | tourdownunder |
| | |
| People's Choice Classic - Sunday, January 14 | |
| People's Choice Classic Race Report (English, 03:02) | Global Cycling Network |
| Official Highlights | People's Choice Classic (English, 05:19) | tourdownunder |
| Race finish | People's Choice Classic (English, 0:44) | tourdownunder |
| The last two laps | People's Choice Classic (English, 02:54) | tourdownunder |
| southaustralia.com Prime Sprint 3 | People's Choice Classic (English, 01:02) | tourdownunder |
| Subaru Prime Sprint 2 | People's Choice Classic (English, 0:35) | tourdownunder |
| Garmin Race Data | People's Choice Classic (English, 0:24) | tourdownunder |
| Peoples Choice Classic Start - Santos Tour Down Under (Ambient, 0:26) | Santos Tour Down Under |
| Peoples Choice Classic Preview | Santos Tour Down Under (English, 01:44) | tourdownunde |
| People's Choice Classic stage preview (English, 01:54) | UniSouthAustralia |
| | |
| Pre-Race | |
| Patrick Jonker and Madeleine Steele preview the Women and Men's 2018 SANTOS Tour Down Under races (English, 02:43) | UniSouthAustralia |
| UCI World Road Champion Peter Sagan arrives in Adelaide (English, 06:22) | tourdownunder |
| Astana Pro Team's line-up (0:16) | Astana Pro Team |
| | |
| | |
| --- | --- |
| 2018 Santos Women's Tour Videos (January 11 - 14) | Source |
| Stage 4 - Sunday, January 14 - Wakefield Road | |
| Stage 4, Wiggle High5 Highlights - Santos Women's Tour (English, 03:06) | WiggleHigh5 |
| Stage 4, Mitchelton SCOTT Recap - Women's Tour Down Under (English, 04:13) | Mitchelton SCOTT |
| Official Highlights - Stage 4 Santos Women's Tour, Wakefield Road (English, 03:36) | tourdownunder |
| Stage 4 Finish - Santos Women's Tour (Ambient, 0:43) | tourdownunder |
| Stage 4 Start - Santos Women's Tour (Ambient, 0:22) | Santos Tour Down Under |
| Stage 4 preview - 2018 SANTOS Women's Tour Down Under (English, 0:36) | UniSouthAustralia |
| | |
| Stage 3 - Saturday, January 13 - The Bend Motorsport Park to Hahndorf | |
| Official Highlights - Stage 3 Santos Women's Tour, The Bend Motorsport Park to Hahndorf (English, 04:35) | tourdownunder |
| Stage 3, Wiggle High5 Highlights - Santos Women's Tour (English, 03:31) | WiggleHigh5 |
| Stage 3, Mitchelton SCOTT Recap - Women's Tour Down Under (English, 04:07) | Mitchelton SCOTT |
| Bicycling Australia's Behind the scenes - stage 3 (English, 5:12) | Bicycling Australia |
| Stage 3 Finish - Santos Women's Tour (Ambient, 0:26) | tourdownunder |
| Stage 3 Start - Santos Women's Tour (Ambient, 0:20) | Santos Tour Down Under |
| Stage 3 preview - 2018 SANTOS Women's Tour Down Under (English, 0:46) | UniSouthAustralia |
| | |
| Stage 2 - Friday, January 12 - Lyndoch to Mengler's Hill | |
| Official Highlights - Stage 2, Lyndoch to Mengler's Hill (English, 03:44) | tourdownunder |
| Stage 2, Wiggle High5 Highlights - Santos Women's Tour (English, 04:47) | WiggleHigh5 |
| Stage 2, Mitchelton SCOTT Recap - Women's Tour Down Under (English, 04:19) | Mitchelton SCOTT |
| Bicycling Australia's Behind the scenes - stage 2 (English, 3:36) | Bicycling Australia |
| Stage 2 Finish - Santos Women's Tour (Ambient, 0:29) | tourdownunder |
| Stage 2 Start - Santos Women's Tour (Ambient, 0:30) | Santos Tour Down Under |
| Stage 2 preview - 2018 SANTOS Women's Tour Down Under (English, 0:56) | UniSouthAustralia |
| | |
| Stage 1 - Thursday, January 11 - Gumeracha to Gumeracha | |
| Official Highlights - Stage 1, Gumeracha to Gumeracha (English, 04:12) | tourdownunder |
| Stage 1, Wiggle High5 Highlights - Santos Women's Tour (English, 03:57) | WiggleHigh5 |
| Stage 1, Mitchelton SCOTT Recap - Women's Tour Down Under (English, 03:59) | Mitchelton SCOTT |
| Bicycling Australia's Behind the scenes - Stage 1 (English, 6:56) | Bicycling Australia |
| Truck crashes start to Tour Down Under (English, 01:23) | 7 Sport |
| Stage 1 Start - Santos Women's Tour (Ambient, 01:00) | Santos Tour Down Under |
| Stage 1 preview - 2018 SANTOS Women's Tour Down Under (English, 01:05) | UniSouthAustralia |
| | |
| Pre-Race | |
| Santos Women's Tour preview - New athletes for 2018 (English, 03:37) | WiggleHigh5 |
| | |
| | |
| --- | --- |
| 2017 Santos Tour Down Under Videos (January 15 - 22) | Source |
| Stage 6 | |
| ORICA Scott Backstage Pass - Stages 5 & 6 (English, 11:58) | ORICA Scott |
| Peter Sagan interview (English, 0:55) | SBS |
| Jay Mccarthy interview (English, 01:00) | SBS |
| Caleb Ewan interview after Stage 6 (English, 01:16) | NBC Sports |
| Race Highlights - Be Safe Be Seen MAC Stage 6 (English, 06:03) | tourdownunder |
| Stage 6 Race Report (English, 04:30) | Global Cycling Network |
| TDU 2017 Wrap - University of South Australia (English, 03:48) | UniSouthAustralia |
| Richie Porte interview after Stage 6 (English, 01:54) | NBC Sports |
| Bolle Play Of The Day | Be Safe Be Seen MAC Stage 6 (English, 0:28) | tourdownunder |
| Interview with 2017 overall winner, Richie Porte (English, 02:02) | tourdownunder |
| So ends the 19th Tour Down Under (Music, 01:01) | ridemedia |
| Porte and Ewan star in TDU finale (English, 01:33) | SBS |
| Interview with stage 6 winner (English, 01:24) | tourdownunder |
| Stage finish | Be Safe Be Seen MAC Stage 6 (English, 02:04) | tourdownunder |
| Subaru KOM 2 | Be Safe Be Seen MAC Stage 6 (English, 0:47) | tourdownunder |
| iiNet Sprint 2 | Be Safe Be Seen MAC Stage 6 (English, 0:37) | tourdownunder |
| Subaru KOM | Be Safe Be Seen MAC Stage 6 (English, 01:07) | tourdownunder |
| Talking Tactics | Be Safe Be Seen MAC Stage 6 (English, 02:49) | tourdownunder |
| iiNet Sprint 1 | Be Safe Be Seen MAC Stage 6 (English, 01:26) | tourdownunder |
| Pre-Race Rider interviews | Be Safe Be Seen MAC Stage 6 (English, 02:36) | tourdownunder |
| Stage 6 Preview, Adelaide (English, 01:41) | UniSouthAustralia |
| | |
| Stage 5 | |
| Race Highlights - BikeExchange Stage 5 (English, 07:30) | tourdownunder |
| Stage 5 Race Report (English, 04:40) | Global Cycling Network |
| Stage 5 Wrap - University of South Australia (English, 01:34) | UniSouthAustralia |
| Richie Porte on his Stage 5 victory & Stage 6 expectations (English, 01:13) | NBC Sports |
| Attack on Willunga Hill climb of stage 5 (English, 01:33) | SBS |
| Bolle Play Of The Day | Bike Exchange Stage 5 (English, 01:01) | tourdownunder |
| Stage 5 - Behind the scenes interviews (Music, 09:12) | ridemedia |
| Interview with stage 5 winner (English, 01:17) | tourdownunder |
| Stage finish | Bike Exchange Stage 5 (English, 02:26) | tourdownunder |
| Subaru KOM | Bike Exchange Stage 5 (English, 0:56) | tourdownunder |
| iiNet Sprint 2 | Bike Exchange Stage 5 (English, 0:46) | tourdownunder |
| Talking Tactics | Bike Exchange Stage 5 (English, 03:35) | tourdownunder |
| iiNet Sprint 1 | Bike Exchange Stage 5 (English, 01:13) | tourdownunder |
| 60 Seconds With Stuart O'Grady (English, 01:29) | tourdownunder |
| Stage 5 Preview, McLaren Vale to Willunga Hill (English, 02:13) | UniSouthAustralia |
| | |
| Stage 4 | |
| ORICA Scott Backstage Pass - Stage 4 (English, 08:31) | ORICA Scott |
| Race Highlights - Bupa Stage 4 (English, 06:40) | tourdownunder |
| Stage 4 Race Report (English, 04:13) | Global Cycling Network |
| Day four wrap from the Santos Tour Down Under (English, 01:50) | SBS |
| Stage 4 Wrap - University of South Australia (English, 02:43) | UniSouthAustralia |
| Stage 4 - Caleb wins again (Music, 05:31) | ridemedia |
| Interview with stage 4 winner (English, 01:23) | tourdownunder |
| Final kilometer of stage 4 (English, 01:33) | SBS |
| Stage finish | Bupa Stage 4 (English, 01:14) | tourdownunder |
| Subaru KOM | Bupa Stage 4 (English, 01:07) | tourdownunder |
| iiNet Sprint 2 | Bupa Stage 4 (English, 0:57) | tourdownunder |
| Talking Tactics | Bupa Stage 4 (English, 02:40) | tourdownunder |
| iiNet Sprint 1 | Bupa Stage 4 (English, 01:03) | tourdownunder |
| Stage 4 Preview, Norwood to Campbelltown (English, 02:00) | UniSouthAustralia |
| | |
| Stage 3 | |
| ORICA Scott Backstage Pass - Stage 3 (English, 07:17) | ORICA Scott |
| Race Highlights - Hahnsgrohe Stage 3 (English, 07:07) | tourdownunder |
| Stage 3 Race Report (English, 04:11) | Global Cycling Network |
| Stage 3 Wrap - University of South Australia (English, 02:27) | UniSouthAustralia |
| Multiple riders crash late in Stage 3 (English, 0:37) | NBC Sports |
| Finish of stage 3, plus post stage interviews (English, 07:28) | NBC Sports |
| Interview with stage 3 winner (English, 01:05) | tourdownunder |
| Final kilometers including crash | Hansgrohe Stage 3 (English, 02:03) | tourdownunder |
| Final kilometer of stage 3 (English, 01:27) | SBS |
| iiNet Sprint 2 | Hansgrohe Stage 3 (English, 01:26) | tourdownunder |
| iiNet Sprint 1 | Hansgrohe Stage 3 (English, 0:23) | tourdownunder |
| Subaru KOM | Hansgrohe Stage 3 (English, 02:24) | tourdownunder |
| Stage 3 Preview, Glenelg to Victor Harbor (English, 01:50) | UniSouthAustralia |
| | |
| Stage 2 | |
| ORICA Scott Backstage Pass - 2017 Stage 2 (English, 05:34) | ORICA Scott |
| Stage 2 Race Report (English, 03:36) | Global Cycling Network |
| Race Highlights - Staging Connections Stage 2 (English, 06:22) | tourdownunder |
| Stage 2 Wrap - University of South Australia (English, 01:08) | UniSouthAustralia |
| Richie Porte interview following Stage 2 (English, 02:08) | NBC Sports |
| Reaction from TDU Stage 2 winner Richie Porte (English, 01:37) | SBS |
| Interview with stage 2 winner, Richie Porte (English, 01:37) | tourdownunder |
| Final kilometer of stage 2 (English, 01:33) | SBS |
| Stage Finish | Stage 2 (English, 02:08) | tourdownunder |
| iiNet Sprint 2 | Staging Connections Stage 2 (English, 0:33) | tourdownunder |
| iiNet Sprint 1 | Staging Connections Stage 2 (English, 0:42) | tourdownunder |
| Stage 2 Preview, Stirling to Paracombe (English, 02:27) | UniSouthAustralia |
| | |
| Stage 1 | |
| ORICA Scott Backstage Pass - Stage 1 (English, 06:13) | ORICA Scott |
| Stage 1 Race Report (English, 03:04) | Global Cycling Network |
| Race Highlights - 2017 Hostworks Stage 1 (English, 07:01) | tourdownunder |
| Interview with Stage 1 winner, Caleb Ewan (English, 01:30) | NBC Sports |
| Caleb Ewan wins the 2017 Santos Tour Down Under opener (English, 01:31) | SBS |
| Stage 1 winner interview (English, 01:33) | tourdownunder |
| Sprint finish | Hostworks Stage 1 (English, 03:02) | tourdownunder |
| iiNet Sprint 2 | Hostworks Stage 1 (English, 03:37) | tourdownunder |
| iiNet Sprint 1 | Hostworks Stage 1 (English, 01:50) | tourdownunder |
| Subaru KOM | Hostworks Stage 1 (English, 0:44) | tourdownunder |
| Esteban Chaves meets the fans (English 01:28) | SBS |
| Happy Birthday Esteban Chaves - from the TDU! (English 0:28) | tourdownunder |
| Caleb Ewan before stage 1 (English, 02:41) | ridemedia |
| Stage 1 Preview, Unley to Lyndoch (English, 01:47) | UniSouthAustralia |
| | |
| People's Choice Classic | |
| ORICA Scott Backstage Pass - 2017 People's Choice Classic (English, 04:49) | ORICA Scott |
| People's Choice Classic Race Report (English, 03:01) | Global Cycling Network |
| Interview with People's Choice Classic winner (English, 01:49) | NBC Sports |
| Finish of the People's Choice Classic (English, 02:30) | NBC Sports |
| Santos Tour Down Under gets underway (English, 03:00) | NBC Sports |
| People's Choice Classic Race Wrap 2017 (English, 04:21) | tourdownunder |
| People's Choice Classic winner's interview (English, 01:57) | tourdownunder |
| Race finish | People's Choice Classic (English, 01:19) | tourdownunder |
| Caleb Ewan Bike Cam - People's Choice Classic (Music, 01:09) | ORICA Scott |
| Fan Cam | People's Choice Classic 2017 (English, 01:41) | tourdownunder |
| Preview of the 2017 People's Choice Classic (English, 0:43) | tourdownunder |
| People's Choice Classic stage preview (English, 02:39) | UniSouthAustralia |
| | |
| Pre-Race | |
| 2017 Santos Tour Down Under pre-race press conference (English, 02:21) | tourdownunder |
| Race Director Mike Turtur - pre-race press conference (English, 0:44) | tourdownunder |
| 7 Things To Look Out For (English, 04:01) | Global Cycling Network |
| Tour Down Under 2017: Five riders to watch (English, 03:05) | cyclingnewstv |
| Sagan Says - Part 3 (English, 0:32) | tourdownunder |
| Sagan Says - Part 2 (English, 0:36) | tourdownunder |
| Sagan Says - Part 1 (English, 0:26) | tourdownunder |
| Peter Sagan looks forward to the 2017 TDU (English, 0:42) | tourdownunder |
| Team Sunweb Training Ride - Tour Down Under 2017 (English, 01:37) | tourdownunder |
| Equipe FDJ team roster for the 2017 Tour Down Under (0:25) | EquipeCyclisteFDJ |
| Caleb Ewan talks about his TDU prospects (English, 02:59) | SBS |
| Race Promo - Santos Tour Down Under 2017 (English, 0:31) | tourdownunder |
| | |
| | |
| --- | --- |
| 2017 Santos Women's Tour Videos (January 14 - 17) | Source |
| Stage 4 | |
| Santos Women's Tour Down Under Race Wrap Up (English, 02:01) | tourdownunder |
| ORICA Scott Backstage Pass - Stage 4 (English, 04:56) | ORICA Scott |
| Santos Women's Tour Stage 4 - WiggleHigh5 (English, 03:30) | WiggleHigh5 |
| Stage 4 UCI Santos Women's Tour with CANYON//SRAM (English, 02:38) | Rapha Films |
| Santos Women's Tour | Race Update (English, 02:48) | tourdownunder |
| | |
| Stage 3 | |
| ORICA Scott Backstage Pass - Stage 3 (English, 04:30) | ORICA Scott |
| Santos Women's Tour Stage 3 - WiggleHigh5 (English, 03:25) | WiggleHigh5 |
| Stage 3 UCI Santos Women's Tour with CANYON//SRAM (English, 02:29) | Rapha Films |
| | |
| Stage 2 | |
| Santos Women's Tour Stage 2 - WiggleHigh5 (English, 03:12) | WiggleHigh5 |
| Stages 1 and 2 Update (English, 01:47) | tourdownunder |
| ORICA Scott Backstage Pass - Stage 2 (English, 02:37) | ORICA Scott |
| Santos Women's Tour: Stage 2 highlights (English, 01:35) | cyclingnewstv |
| Stage 2 UCI Santos Women's Tour with CANYON//SRAM (English, 01:34) | Rapha Films |
| UCI Vice-President, Tracey Gaudry comments on stage two (English, 01:31) | ridemedia |
| | |
| Stage 1 | |
| Santos Women's Tour Stage 1 - WiggleHigh5 (English, 03:22) | WiggleHigh5 |
| High5 Dream Team - Stage 1 (Music, 01:25) | High5 Dream Team |
| ORICA Scott Backstage Pass - Stage 1 (English, 04:17) | ORICA Scott |
| Stage 1 UCI Santos Women's Tour with CANYON//SRAM (English, 02:15) | Rapha Films |
| | |
| Pre-Race | |
| Santos Women's Tour Press Conference (English, 01:00) | tourdownunder |
| Sprinter Chloe Hosking talks about the Santos Women's Tour (English, 02:31) | SBS |
| Meet 3 of our new riders at the Santos Women's Tour (English, 01:37) | WiggleHigh5 |
| | |
| | |
| --- | --- |
| 2016 Santos Tour Down Under Videos (January 17 - 24) | Source |
| Stage 6 | |
| As Live Replay (Subscription Cycling TV) | Cycling TV |
| Stage 6 Recap/Highlights (English, 06:35) | Cycling TV |
| GCN's Stage 6 Race Report - Santos Tour Down Under (English, 04:02) | Global Cycling Network |
| Official Highlights Stage 6 - Santos Tour Down Under (English, 07:32) | tourdownunder |
| Interviews with the stage 6 winner & the overall race winner (English, 03:06) | tourdownunder |
| Stage 6 Final Sprint - Santos Tour Down Under (English, 01:03) | tourdownunder |
| | |
| Stage 5 | |
| As Live Replay (Subscription Cycling TV) | Cycling TV |
| Stage 5 Recap/Highlights (English, 05:43) | Cycling TV |
| GCN's Stage 5 Race Report - Santos Tour Down Under (English, 04:11) | Global Cycling Network |
| ORICA GreenEDGE Backstage Pass - Stage 5 (English, 09:08) | ORICA GreenEDGE |
| Official Highlights Stage 5 - Santos Tour Down Under (English, 07:16) | tourdownunder |
| Interview with the stage 5 winner - Santos Tour Down Under (English, 01:31) | tourdownunder |
| Interview with the race leader - Santos Tour Down Under (English, 01:30) | tourdownunder |
| Stage 5 Finish - Santos Tour Down Under (English, 01:26) | tourdownunder |
| Reinardt Janse Van Rensburg attacks on Willunga Hill (English, 0:56) | tourdownunder |
| Stage 5 Preview - McLaren Vale to Willunga Hill (English, 01:47) | UniSouthAustralia |
| | |
| Stage 4 | |
| As Live Replay (Subscription Cycling TV) | Cycling TV |
| Stage 4 Recap/Highlights (English, 05:40) | Cycling TV |
| GCN's Stage 4 Race Report - Santos Tour Down Under (English, 03:38) | Global Cycling Network |
| ORICA GreenEDGE Backstage Pass - Stage 4 (English, 07:06) | ORICA GreenEDGE |
| Official Highlights Stage 4 - Santos Tour Down Under (English, 06:18) | tourdownunder |
| Interview with the stage 4 winner - Santos Tour Down Under (English, 01:49) | tourdownunder |
| Final kilometer of stage 4 - Tour Down Under (English, 01:23) | tourdownunder |
| Stage 4 Preview - Norwood to Victor Harbor (English, 02:08) | UniSouthAustralia |
| | |
| Stage 3 | |
| As Live Replay (Subscription Cycling TV) | Cycling TV |
| Stage 3 Recap/Highlights (English, 06:20) | Cycling TV |
| GCN's Stage 3 Race Report - Santos Tour Down Under (English, 04:39) | Global Cycling Network |
| ORICA GreenEDGE Backstage Pass - Stage 3 (English, 07:23) | ORICA GreenEDGE |
| Official Highlights Stage 3 - Santos Tour Down Under (English, 07:11) | tourdownunder |
| Interview with the stage 3 winner - Santos Tour Down Under (English, 02:13) | tourdownunder |
| Stage 3 Finish - Santos Tour Down Under (English, 01:34) | tourdownunder |
| Stage 3 Preview - Glenelg to Campbelltown (English, 02:39) | tourdownunder |
| | |
| Stage 2 | |
| As Live Replay (Subscription Cycling TV) | Cycling TV |
| Stage 2 Recap/Highlights (English, 05:54) | Cycling TV |
| GCN's Stage 2 Race Report - Santos Tour Down Under (English, 04:04) | Global Cycling Network |
| ORICA GreenEDGE Backstage Pass - Stage 2 (English, 06:37) | ORICA GreenEDGE |
| Official Highlights Stage 2 - Santos Tour Down Under (English, 05:44) | tourdownunder |
| Highlights and interview with stage 2 winner Jay McCarthy (English, 01:59) | 9NewsAdel |
| A crash splits the peloton in the final kilometers (English, 0:35) | tourdownunder |
| Stage 2 Finish - Santos Tour Down Under (English, 01:53) | tourdownunder |
| Stage 2 Preview - Unley to Stirling (English, 02:16) | tourdownunder |
| | |
| Stage 1 | |
| As Live Replay (Subscription Cycling TV) | Cycling TV |
| Behind The Scenes With Tinkoff At The Tour Down Under (English, 01:43) | Velon CC/Team Tinkoff |
| GNC's Stage 1 Race Report - Santos Tour Down Under (English, 03:19) | Global Cycling Network |
| Stage 1 Recap/Highlights (English, 05:36) | Cycling TV |
| ORICA GreenEDGE Backstage Pass - Stage 1 (English, 06:11) | ORICA GreenEDGE |
| Official Highlights Stage 1 - Santos Tour Down Under (English, 05:53) | tourdownunder |
| Highlights and interview with stage 1 winner (English, 02:14) | 9NewsAdel |
| Stage 1 Preview - Prospect to Lyndoch (English, 01:32) | UniSouthAustralia |
| | |
| People's Choice Classic | |
| ORICA GreenEDGE Backstage Pass - People's Choice Classic (English, 06:14) | ORICA GreenEDGE |
| Interview with the People's Choice Classic Winner (English, 01:49) | tourdownunder |
| People's Choice Classic Race Highlights (English, 05:07) | tourdownunder |
| | |
| Pre-Race | |
| Teams Presentation Highlights - Tour Down Under (English, 01:38) | tourdownunder |
| Orica-GreenEDGE primed for the TDU (English, 03:38) | SBS |
| Santos Tour Down Under - iconic Willunga Hill (English, 01:36) | tourdownunder |
| Mike Turtur talks Paracombe and Corskcrew (English, 02:18) | tourdownunder |
| Phil Liggett takes us back to the beginning (English, 01:46) | tourdownunder |
| Santos Tour Down Under 2016 - a festival of cycling (English, 01:47) | tourdownunder |
| Jens Voigt looks forward to the Santos Tour Down Under (English, 01:32) | tourdownunder |
| Simon Gerrans shares his love of the Tour Down Under (English, 01:22) | tourdownunder |
| 2016 Tour Down Under: 5 riders to watch (English, 02:49) | cyclingnews |
| Tour Down Under and the rest of the Australian racing season preview | cyclingnews |
| | |
| | |
| --- | --- |
| 2016 Santos Women's Tour Videos (January 16 - 19) | Source |
| Stage 4 | |
| Interview with Santos Women's Tour overall race winner (English, 02:07) | voxwomen |
| Interview with stage 4 winner - Santos Women's Tour (English, 01:52) | voxwomen |
| | |
| Stage 3 | |
| Wiggle High5 Stage 3 Highlights - Santos Women's Tour (English, 02:28) | WiggleHigh5 |
| Interview with stage 3 winner - Santos Women's Tour (English, 02:33) | voxwomen |
| | |
| Stage 2 | |
| Stage 2 Highlights - Santos Women's Tour (Ambient sound, 01:05) | SBS |
| Wiggle High5 Stage 2 Highlights - Santos Women's Tour (English, 03:49) | WiggleHigh5 |
| Interview with stage 2 winner - Santos Women's Tour (English, 01:24) | voxwomen |
| | |
| Stage 1 | |
| Wiggle High5 Stage 1 Highlights - Santos Women's Tour (English, 03:44) | WiggleHigh5 |
| Interview with stage 1 winner Katrin Garfoot (English, 01:59) | voxwomen |
| Local Report from stage 1 - Santos Women's Tour (English, 02:08) | 9NewsAdel |
| | |
| Pre-Race | |
| Amanda Spratt on what Santos Women's Tour means for women's sport (English, 0:57) | tourdownunder |
| | |
| | |
| --- | --- |
| 2015 Santos Tour Down Under Videos - January 20 - 25 | Source |
| Stage 6 | |
| OnBoard Camera Highlights - Stage 6 (0:57) | Jérémy Roy |
| OnBoard Camera - Crash - Stage 6 (0:29) | Jérémy Roy |
| ORICA GreenEDGE Stage 5 and 6 Backstage Pass (English, 14:04) | ORICA GreenEDGE |
| Organisers working to making sure the race stays in January (English, 01:30) | 9NewsAdel |
| GNC Stage 6 Race Report (English, 03:48) | Global Cycling Network |
| Jack Bobridge (UniSA) wins King of the Mountain Jersey (UniSA, English, 01:25) | UniSA |
| Rohan Dennis wins the Tour Down Under (English, 03:38) - May be geo-restricted | Universal Sports |
| Phil Liggett and Paul Sherwen wrap up the stage (English, 02:22) | tourdownunder |
| Extended Stage Highlights (English, 05:41) | tourdownunder |
| Race finish and interview with stage winner (tEnglish, 02:42) | tourdownunder |
| Local stage 6 highlights (English, 02:28) | 9NewsAdel |
| Phil and Paul look ahead to Stage Six (English, 01:35) | tourdownunder |
| | |
| Stage 5 | |
| Phil Liggett and Paul Sherwen wrap up the stage (English, 01:46) | tourdownunder |
| Stage 5 - OnBoard Camera (01:17) | Jérémy Roy |
| GNC Stage 5 Race Report (English, 03:54) | Global Cycling Network |
| Extended Stage Highlights (English, 07:48) | tourdownunder |
| Race finish and interview with stage winner (English, 04:34) | tourdownunder |
| Interview with race leader Rohan Dennis (English, 02:10) - May be geo-restricted | Universal Sports |
| Interview with stage winner Richie Porte (English, 01:56) - May be geo-restricted | Universal Sports |
| Local highlights (English, 02:44) | 9NewsAdel |
| Stage 5 Highlights from Team UniSA-Australia (English, 01:34) | UniSA |
| Jens Voigt at the Tour Down Under (English, 04:02) | SBS |
| Phil and Paul look ahead to Stage Five (English, 01:11) | tourdownunder |
| | |
| Stage 4 | |
| Stage 4 - OnBoard Camera - Crash Finish (0:31) | Jérémy Roy |
| GNC Stage 4 Race Report (English, 03:54) | Global Cycling Network |
| Phil Liggett and Paul Sherwen wrap up the stage (English, 01:53) | tourdownunder |
| Extended Race Highlights (English, 06:05) | tourdownunder |
| Local highlights (English, 02:03) | 9NewsAdel |
| ORICA GreenEDGE Stage 4 Backstage Pass (English, 07:41) | ORICA GreenEDGE |
| Stage 4 Highlights from Team UniSA-Australia (English, 02:00) | UniSA |
| | |
| Stage 3 | |
| Rohan Dennis on the podium as the new race leader (English, 0:23) | BMCProTeam |
| Stage 3 - OnBoard Camera (01:33) | Jérémy Roy |
| GNC Stage 3 Race Report (English, 03:30) | Global Cycling Network |
| Phil Liggett and Paul Sherwen wrap up the stage (English, 01:51) | tourdownunder |
| Extended Race Highlights (English, 05:55) | tourdownunder |
| Local highlights (English, 02:21) | 9NewsAdel |
| ORICA GreenEDGE Stage 3 Backstage Pass (English, 04:26) | ORICA GreenEDGE |
| Stage 3 Highlights from Team UniSA-Australia (English, 01:32) | UniSA |
| | |
| Stage 2 | |
| Stage 2 - OnBoard Camera (01:32) | Jérémy Roy |
| GNC Stage 2 Race Report (English, 03:08) | Global Cycling Network |
| Phil Liggett and Paul Sherwen wrap up the stage (English, 01:46) | tourdownunder |
| Extended Race Highlights (English, 06:26) | tourdownunder |
| Local highlights (English, 02:58) | 9NewsAdel |
| ORICA GreenEDGE Stage 2 Backstage Pass (English, 04:46) | ORICA GreenEDGE |
| Phil and Paul look ahead to Stage Two (English, 01:41) | tourdownunder |
| | |
| Stage 1 | |
| Stage 1 - OnBoard Camera (01:23) | Jérémy Roy |
| Phil Liggett and Paul Sherwen wrap up the stage (English, 01:49) | tourdownunder |
| Mike Tomalaris and Cameron Wurf dissect the opening stage (English, 03:14) | SBS |
| GNC Stage 1 Race Report (English, 03:23) | Global Cycling Network |
| Extended Race Highlights (English, 06:04) | tourdownunder |
| Race finish and interview with stage winner Jack Bobridge of local UniSA team (English, 05:19) | tourdownunder |
| Stage 1 - ORICA GreenEDGE Backstage Pass (English, 05:02) | ORICA GreenEDGE |
| Cyclists raced through fire-affected communities (English, 02:44) | 9NewsAdel |
| Stage 1 Brief Highlights (English, 01:12) | SBS |
| Interview with stage winner (English, 01:37) | SBS |
| Stage 1 Highlights from Team UniSA-Australia (English, 02:23) | UniSA |
| Phil and Paul look ahead to Stage One (English, 01:13) | tourdownunder |
| | |
| People's Choice Classic | |
| Quick thinking spectator Ross Dobson prevents riders being injured as sign collapsed (English, 03:17) | 9NewsAdel |
| People's Choice Classic - OnBoard Camera for laps 29/30 (02:02) | Jérémy Roy |
| Highlights from Team UniSA-Australia at the Peoples Choice Classic (English, 01:37) | UniSA |
| People's Choice Classic, the finish (English, 03:24) | tourdownunder |
| People's Choice Classic - ORICA GreenEDGE Backstage Pass (English, 05:16) | ORICA GreenEDGE |
| Phil Liggett & Paul Sherwen wrap up the People's Choice Classic (English, 01:47) | tourdownunder |
| People's Choice Classic race highlights (English, 04:47) | tourdownunder |
| Interview with the winner of People's Choice Classic (English, 01:53) - May be geo-restricted | Universal Sports |
| Brief highlights of the People's Choice Classic (English, 02:27) - May be geo-restricted | Universal Sports |
| Riders pre-race comments about the People's Choice Classic (English, 03:20) | tourdownunder |
| | |
| Pre-Race | |
| Team Sky - Introducing Our 2015 Tour Down Under Team (English, 01:33) | Team Sky |
| BMC Racing Team is introduced at the team presentation (English, 0:57) | BMCProTeam |
| Team Sky Quick Guide to the 2015 Tour Down Under (English, 01:06) | Team Sky |
| Cyclists have a chance to meet Australian animals (English, 01:37) | tourdownunder |
| Tour Down Under Countdown (English, 02:23) | 9NewsAdel |
| Santos Tour Down Under Sponsorship (English, 01:20) | tourdownunder |
| Tour Down Under 15 Years of Team UniSA-Australia (English, 06:19) | University of South Australia |
| Santos Tour Down Under Jerseys (English, 01:14) | tourdownunder |
| Top 5 riders to watch in the 2015 Tour Down Under (English, 03:01) | cyclingnewstv |
| Cadel Evans (BMC) arrives for the Santos Tour Down Under (English, 01:38) | tourdownunder |
| Santos Tour Down Under and Corkscrew Hill (English, 02:05) | tourdownunder |
| Australian band, Sheppard will kick off the Tour Down Under (English, 0:11) | tourdownunder |
| Willunga Hill in the Santos Tour Down Under (English, 04:24) | tourdownunder |
| Santos Festival of Cycling (English, 01:34) | tourdownunder |
| Looking back at the early years of the Santos Tour Down Under (English, 04:55) | tourdownunder |
| Race Teaser (tourdownunder, English, 0:30) | tourdownunder |
| Race Promo for the 2015 Santos Tour Down Under (English, 0:30) | tourdownunder |
| The best of the 2014 Santos Tour Down Under (English, 02:47) | tourdownunder |
| | |
| | |
| --- | --- |
| 2015 Santos Women's Tour Videos - January 17 - 20 | Source |
| Stage 4 | |
| Santos Womens Tour Stage 4 Highlights (English, 04:16) | Cycling Australia |
| WiggleHonda at the Santos Women's Tour Stage 4 (English, 05:13) | WiggleHonda |
| | |
| Stage 3 | |
| WiggleHonda at the Santos Women's Tour Stage 3 (English, 03:09) | WiggleHonda |
| Santos Womens Tour Stage 3 Highlights (English, 04:07) | Cycling Australia |
| | |
| Stage 2 | |
| Interview with Australian Cyclists Sarah Mills and Holly Simons (English, 01:22) | Etixx |
| Santos Womens Tour Stage 2 Highlights (English, 03:30) | Cycling Australia |
| WiggleHonda at the Santos Women's Tour Stage 2 (English, 04:54) | WiggleHonda |
| Specialized Securitor at the Santos Women's Tour Stage 2 (03:52) | Chris Stevens |
| | |
| Stage 1 | |
| Santos Women's Tour Stage 1 Highlights (English, 04:29) | Cycling Australia |
| Santos Women's Tour Stage 1 & TDU Preview - Backstage Pass (English, 05:24) | ORICA GreenEDGE |
| | |
| Pre-Race | |
| High5 Dream Team at Tour Down Under 2015 (English, 01:34) | High5 Dream Team |
| Behind the scenes - High5 Dream Team at Tour Down Under (English, 03:40) | High5 Dream Team |
| | |
- See also: 2014 Tour Down Under Videos
- See also: 2013 Tour Down Under Videos