2013 Cross Vegas LIVE
Submitted by admin on Wed, 09/18/2013 - 14:45

Follow cyclingfans on Twitter and never miss a race. Cyclingfans.com: The #1 destination on the internet for live race coverage.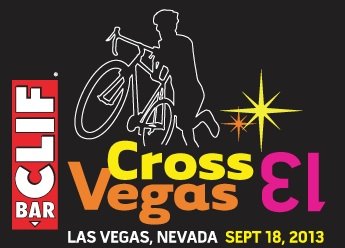 - Jeremy Powers has launched a new cyclo-cross team. Aspire Racing will debut at CrossVegas. More here. (August 11)
- Video: 2013 CrossVegas: Race Action and Top Four Interviews (MountainFlyerMag, 08:20)
- Expected LIVE stream here from around 7:45pm PDT (Las Vegas time). (Elite women start at 8:20pm PDT, Elite men start at 9:30pm PDT. Full race schedule here.)
- Complete live coverage of CrossVegas is announced for both the Elite Women's and Men's races, from around 8:00pm to 11:00pm U.S. Pacific. It looks like the coverage in 2013 is part of Cyclingdirt's "Pro dirt premium service."
- Georgia Gould, Gabby Day, Amy Dombroski, Katerina Nash, Meredith Miller, Laura Van Gilder, Lyne Bessette, Sven Nys, Jeremy Powers, Bart Wellens, Tim Johnson, Ryan Trebon, Jonathan Page, James Driscoll, Zach McDonald, Geoff Kabush, Dan Summerhill, Sven Vanthourenhout, Shawn Milne, Brad White, Troy Wells, Todd Wells, Ben Jacques-Maynes, Adam Myerson are among the riders expected on the start line tonight in Las Vegas. It's cyclo-cross...and it's spectacular. -Pete
- The 2013 CrossVegas cyclo-cross is Wednesday, September 18. Once again there will be live streaming. Official Website - Elite Women Start List (.pdf) - Elite Men Start List (.pdf)
Live streaming video: 7:45pm U.S. Pacific (04:45 CET)

LIVE video streaming
Cyclingdirt
(Pro Dirt premium service)
LIVE video (2012, may not be active for 2013)
Alternative